Klitschko to return on December 10 – with or without Joshua
14:18, 19 October 2016
World
Former unified heavyweight champion Volodymyr Klitschko will return to the ring on December 10 – with or without IBF champion Anthony Joshua, according to BoxingScene.com.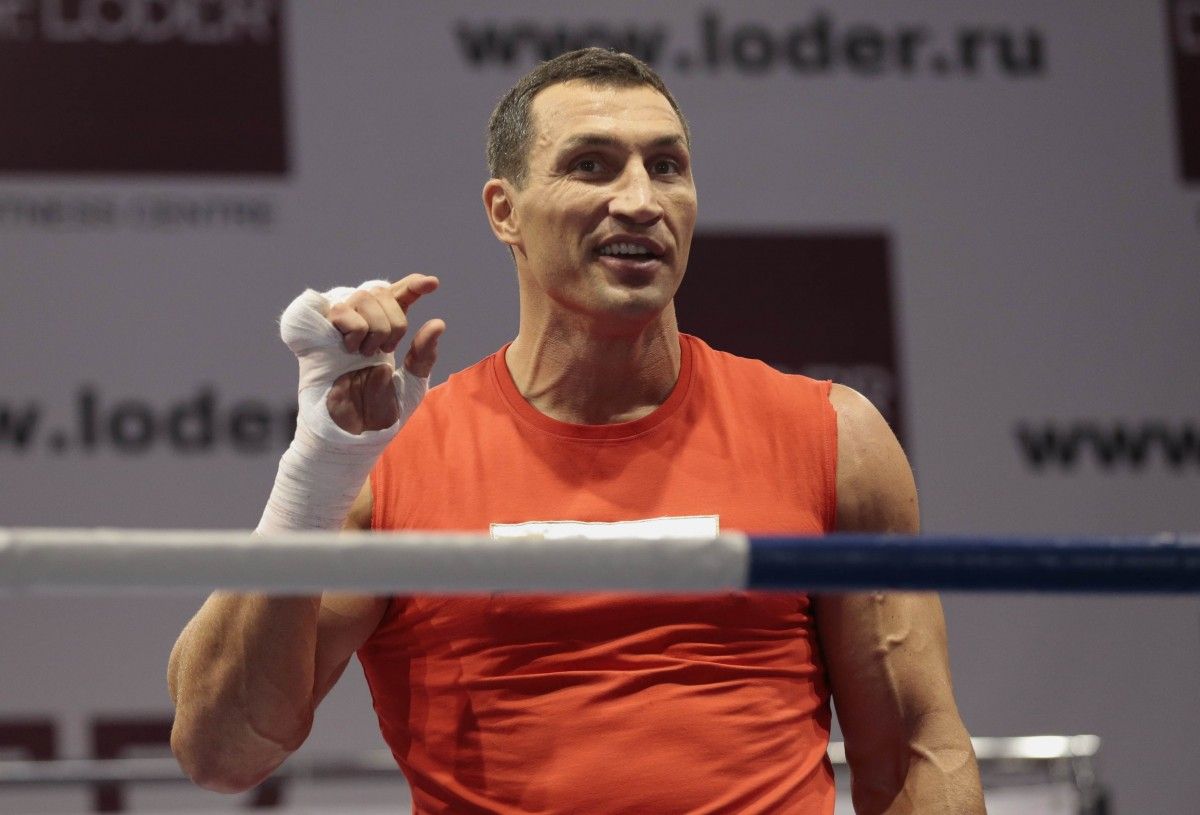 boxing-mma.com
A deal nearly complete for Klitschko (64-4, 53KOs) vs. Joshua (17-0, 17KOs) – but it's missing the final ingredient, the vacant WBA world title, BoxingScene.com wrote.
Klitschko lost the WBA belt last November when he was upset by Tyson Fury. There was rematch clause exercised by Klitschko, but Fury was withdrawn from two scheduled dates – and last week Fury vacated the WBA, WBO and IBO titles to focus on his mental health issues.
The respective promoters for Klitschko and Joshua have both submitted written requests to the WBA, asking the sanctioning body to approve their fight for the vacant title.
Read alsoKlitschko vs. Joshua in jeopardy over WBA world titleIf the WBA approves the fight, then Klitschko vs. Joshua will take place on December 10 in Manchester. If the WBA denies their requests, then Joshua will still return on December 10 in Manchester – and Klitschko will also fight on the same date, but in Germany. The potential Plan B opponent for Joshua is Kubrat Pulev and Klitschko's potential Plan B opponent is Lucas Browne. If that happens, in the United States Showtime would carry Joshua's fight and HBO would carry Klitschko's fight.
The IBO has already agreed to sanction Klitschko's next fight, regardless of opponent, because of his top standing in their rankings. The WBA has a lot of baggage to overcome - with fighters like Browne and Fres Oquendo having legal standing to fight Klitschko for that belt.
"For Volodymyr, it's absolutely the most important [detail] that the WBA will sanction his next fight – regardless of the opponent. Volodymyr has always been a very loyal and committed WBA champion and the WBA, for him, has always been a very, very important belt. It's very important to him that whoever he fights in the next fight, the WBA and the IBO is on board. The IBO has already said that they are on board for whoever Volodymyr fights, because he's number 1 for the vacant title and also under the WBA, so now we have to see what the WBA rules as the next step -and hopefully quickly because Volodymyr wants to fight this year," said Klitschko's manager Bernd Boente to BoxingScene.com.
"Volodymyr would like to fight on December 10, because our TV partner RTL – that's the last possible date. After that there is no further possibility before March, April. They never show boxing fights in January, February."
"For Volodymyr it's very important that the WBA belt will on the line in his next fight, and I think it also shows that for Volodymyr – that his intentions are not to just to cash in, because there is absolutely no doubt that this fight with Joshua is not comparably [financially] to any other name for our TV partner RTL. You can imagine that whoever will be in the ring, it will probably be half of the license fee that they would pay for a Joshua fight."
"If this fight with Anthony Joshua will not happen this year – if they both win their upcoming fights – then this fight could happen next year, next summer for example, in a stadium in Germany or England."
If you see a spelling error on our site, select it and press Ctrl+Enter