FT: Italy's Renzi forces retreat from new sanctions on Russia
11:16, 21 October 2016
World
Matteo Renzi has forced a retreat from new sanctions on Russia as Germany, France and Britain pulled back their demand for fresh EU penalties against Moscow over the bombardment of Aleppo, according to the Financial Times.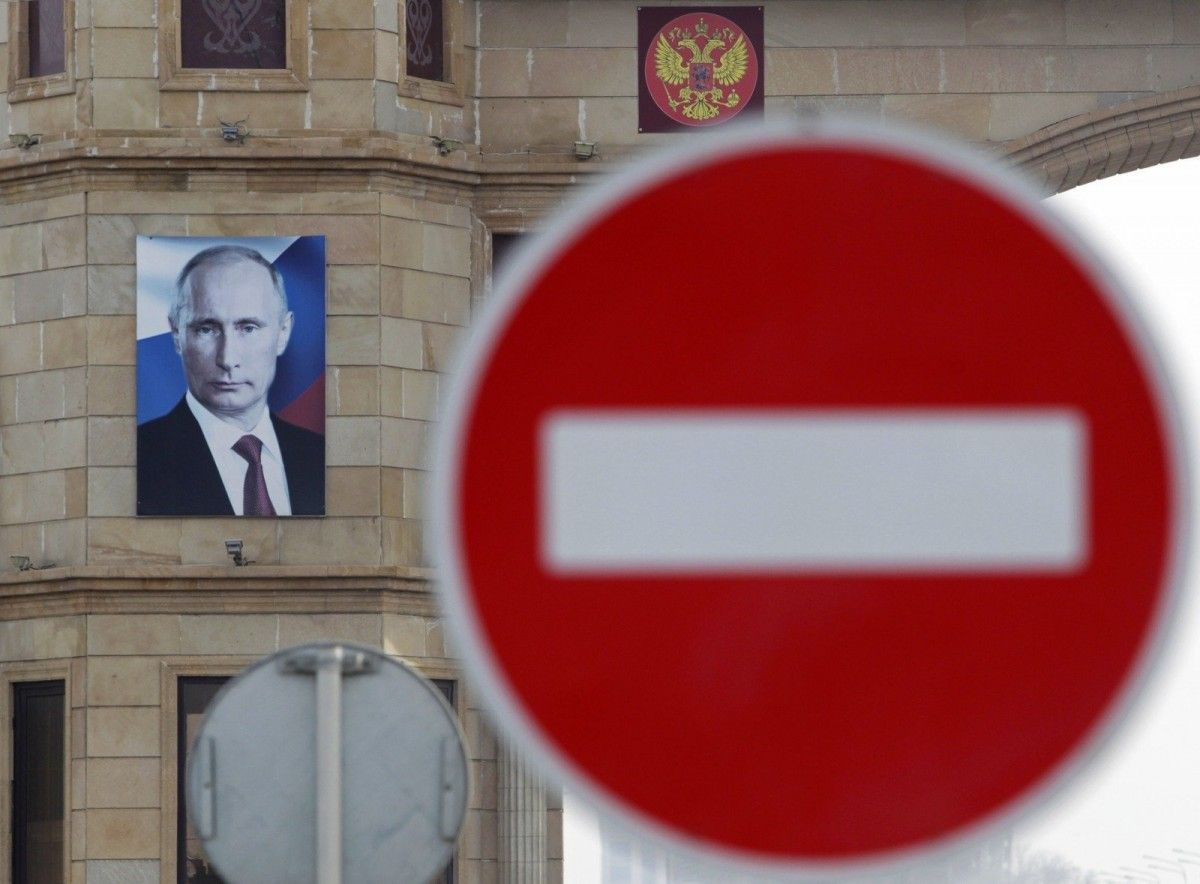 REUTERS
During nine hours of talks at a European summit in Brussels, the Italian prime minister succeeded in removing a proposal for new sanctions that had been tabled by Berlin, Paris and London on the eve of the meeting, FT wrote.
Mr. Renzi, whose premiership is on the line in a constitutional referendum in December, said as he left the talks around 02:00 on Friday that it was difficult to see how the task of achieving peace in Syria was linked to new sanctions.
"I think that to refer in the text to sanctions makes no sense," Mr. Renzi told reporters.
"So I think that the words we wrote in the final document are the right ones — to say we need to do everything possible to promote an agreement [to end the war] in Syria."
Angela Merkel of Germany, Francois Hollande of France and Theresa May of Britain had led a last-minute push for sanctions on Russia by calling for "further restrictive measures targeting individuals and entities supporting the regime."
But such language was deleted from the final communique, which said only that the EU was "considering all available options, should the current atrocities continue."
Read alsoEx-NATO Secretary General Rasmussen: States most vocal in favour of lifting Russia sanctions also among those that suffered least due to these sanctionsThe retreat came as NATO warned that a Russian naval deployment first observed off the coast of Norway was on its way to the Mediterranean and could be used to intensify air strikes on Aleppo.
Jens Stoltenberg, NATO secretary-general, said similar deployments had been made in the past but that the new maneuvers were "abnormal" when seen against the backdrop of the Syrian conflict.
"What creates concern now is that this carrier group may be used to contribute to military operations over Syria and be used to increase attacks on Aleppo; and that's something very different than to deploy a carrier group to the Mediterranean as part of a normal deployment which we have seen before," he said.
The EU summit followed "difficult" talks in Berlin on Wednesday at which Ms. Merkel and Mr. Hollande discussed the conflicts in Syria and Ukraine with Vladimir Putin, Russian president. Diplomats said there had been no sign from Mr. Putin of any rethink on Syria, where hundreds of civilian deaths in bomb raids have stirred revulsion around the world.
Arriving in Brussels, Ms. Merkel had said Russian support for the Syrian regime's bombing of Aleppo was "completely inhuman."
However, a diplomat briefed on the summit debate said the discussion on sanctions had proved "more difficult" than anticipated by Berlin, Paris and London. There were reservations about sanctions in Spain, Austria, Cyprus and Greece, but other objectors stood back as Mr. Renzi took the lead.
As talks broke up for the night, Mr. Hollande said penalties against Russia remained on the table. "If there were to be some further massacres as well as further bombing, then [sanctions] would be first against the Syrian leaders," he said.
"Should Russia continue with these strikes, Russia would also be hit by these sanctions, but a decision would be taken by the EU and no such decisions were taken tonight."
Ms. Merkel said there had been no discussion on a possible timeframe for any new sanctions.
Diplomats worry that Mr. Putin will continue to bombard Aleppo to strengthen the position of the Syrian regime by the time a new U.S. president takes office in January.
If you see a spelling error on our site, select it and press Ctrl+Enter