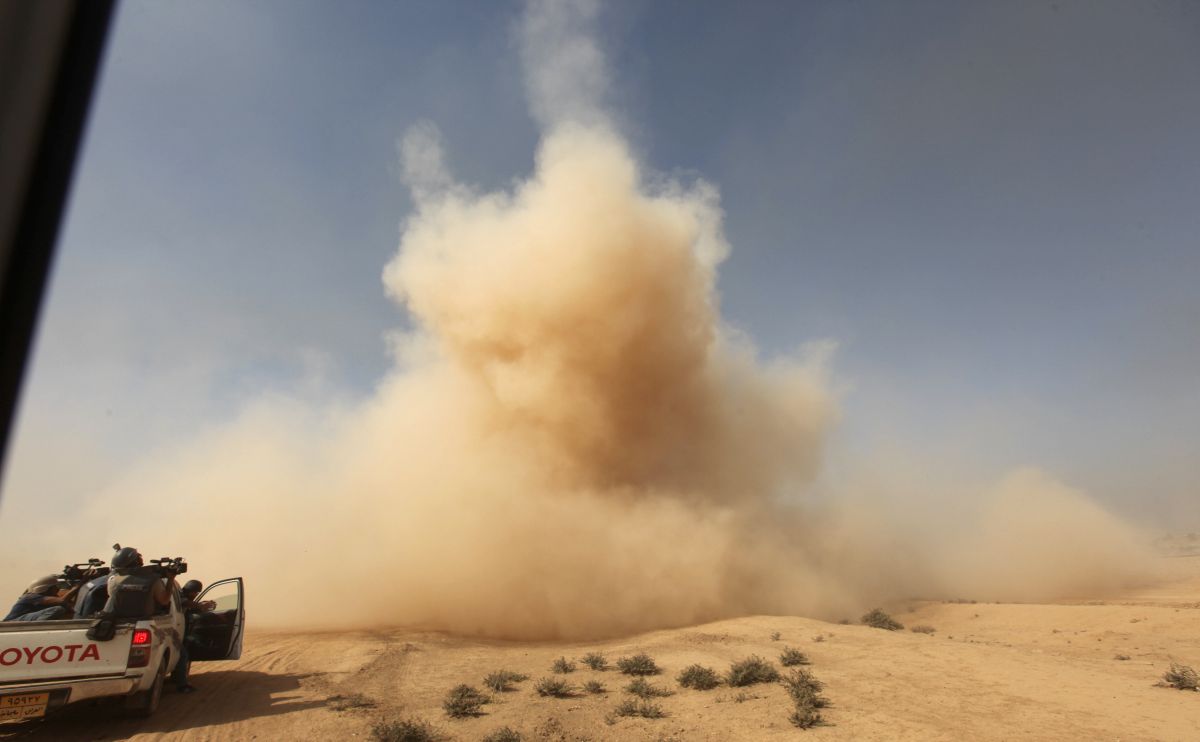 REUTERS
A cloud of white smoke blanketed the area around the Mishraq sulfur plant, near Mosul, mingling with black fumes from oil wells that the militants torched to cover their moves, Reuters wrote. 
Local residents and the U.S. military said Islamic State militants deliberately set the sulfur plant ablaze as they strive to repel an offensive by Iraqi government forces to drive them from Mosul, their last major stronghold in the country, according to the report.
Up to 1,000 people have been admitted to the nearby Qayyara central hospital with respiratory problems since Friday morning and later released, according to hospital director Abdul Salam Jabbouri. No deaths have been reported at the hospital.
"We have had every type of person come in with breathing problems and burning eyes - children, adults, policemen, soldiers," said Jabbouri. "Daesh set the sulfur on fire so nobody can come near them."
The Qayyara West airfield is the main U.S. hub to support Iraqi-led operations to retake Mosul. There are about 5,000 U.S. troops in Iraq but the U.S. military has not disclosed the number of personnel at the airfield.
"The winds have actually shifted south, so, as a precautionary measure, the troops at Qayyara West have donned their personal protective equipment – continuing their operations at this point in time," an official said on Saturday, speaking on condition of anonymity.