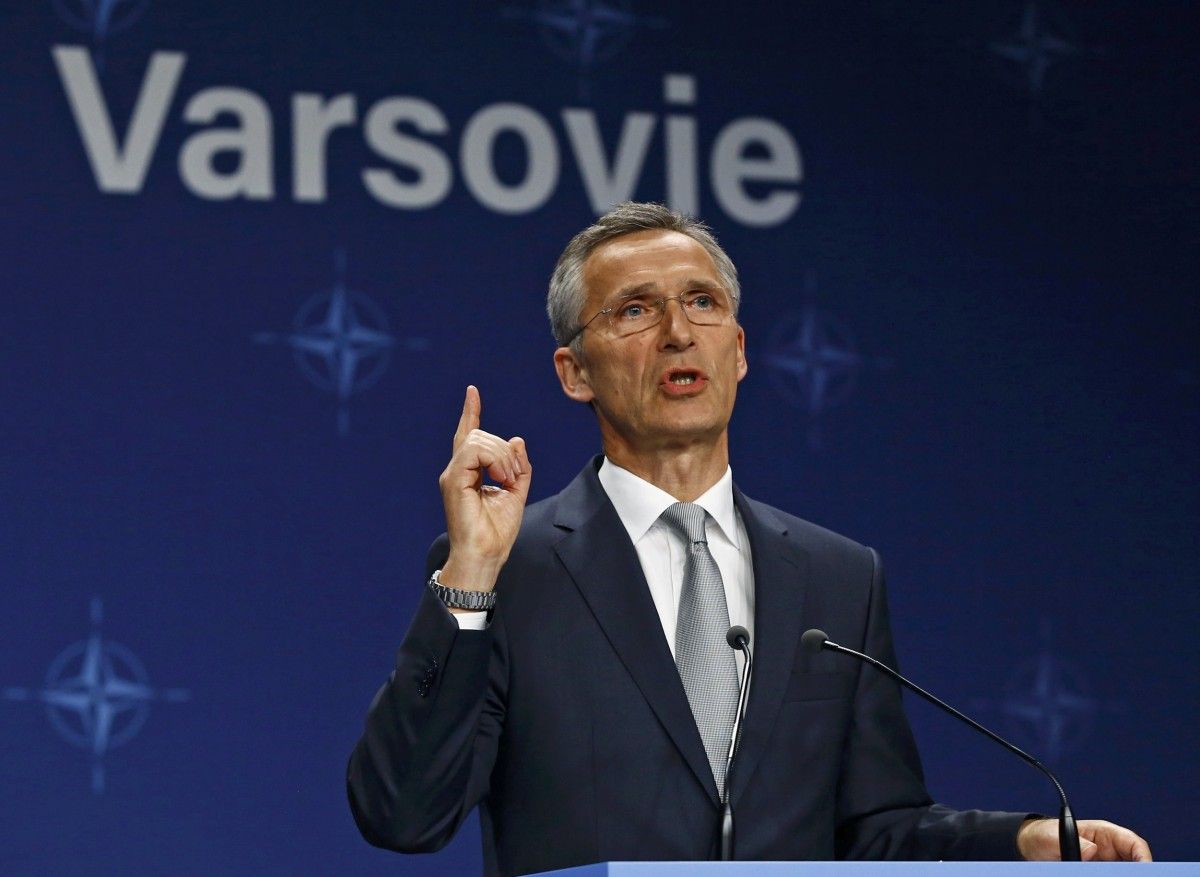 REUTERS
Having noted that any country has the right to use battle groups of warships in international waters, Stoltenberg said: "What is different this time is that the battle group may be used to increase Russia's ability to take part in combat operations over Syria and to conduct even more airstrikes against Aleppo."
This raises serious questions and concerns over Russia's commitments to working to political solution to the conflict in Syria," he said.
Read alsoMajor Russian naval deployment to intensify Aleppo assault – ReutersMore airstrikes by Russian airplanes will exacerbate the humanitarian suffering in Aleppo, according to Stoltenberg.
"We call on Russia to contribute to a political solution, to implement the ceasefire and to stop the bombing of Aleppo. So the concern is that the Kuznetsov carrier group can be used as a platform for increased airstrikes against civilians in Aleppo," the NATO secretary general said.
As reported earlier,  a battle group consisting of Russia's only aircraft carrier Admiral Kuznetsov, nuclear-powered battlecruiser Petr the Great armed with anti-ship and surface-to-air missiles, which is the world's largest battleship of this type, two battleships armed with anti-ship missiles Severomorsk and Vice Admiral Kulakov and support ships has passed along the Great Britain and is now heading toward Gibraltar, being the largest Russian battle group to pass by the European coast since 2014.