Qaddafi in Kyiv guarded by women bodyguards (photo-report)
16:33, 04 November 2008
World
Libyan leader pays visit in Ukraine
Libyan leader Moamer Gathafi arrived in Ukraine on Tuesday in a regional tour, focused on energy and military cooperation, that has already seen him pitch tent in Russia and Belarus.
President of Ukraine Victor Yushchenko welcomed the high guest at the square in front of the Presidential Secretariat.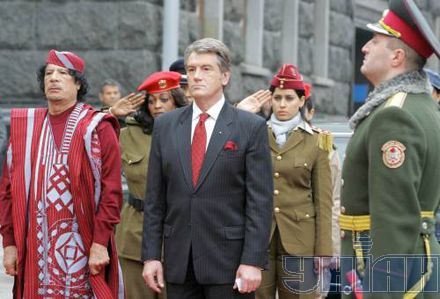 M.Qaddafi is guarded by women bodyguards during his visit in Kyiv. According to Abubaker Al-Nafar, head of the Ukrainian-Lybian House, "he wants to show that Arabian people do respect women".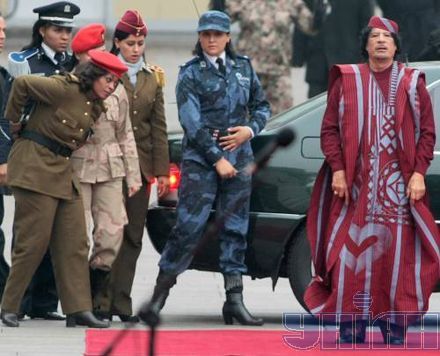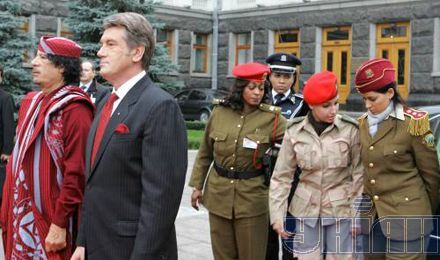 During his visit in Kyiv, the Lybian leader will live in a tent.
Pictures by Serhiy Svitlytskiy/UNIAN
If you see a spelling error on our site, select it and press Ctrl+Enter