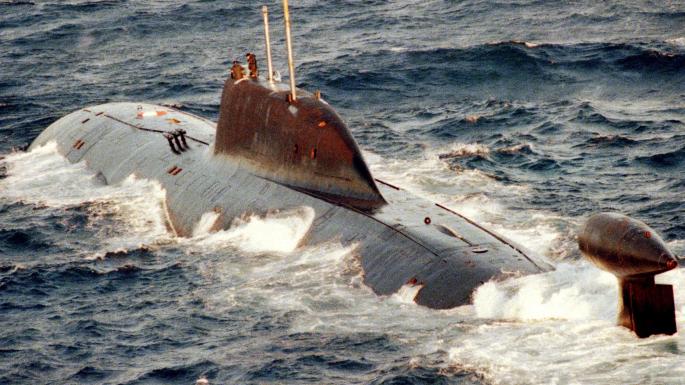 A nuclear-powered Akula-class boat / REX FEATURES
The Royal Navy has been tracking two nuclear-powered Akula-class boats and a diesel-powered Kilo-class sub, which entered the North Atlantic from ports around Murmansk last week. They have joined forces with the Admiral Kuznetsov aircraft carrier, which sailed down the North Sea last week, The Sunday Times reported.
Naval sources say the Kuznetsov and its battlegroup is in a "holding pattern" off the north African coast. 
Read alsoRussia may use Admiral Kuznetsov carrier group for more airstrikes against Aleppo - Stoltenberg"The Russians now have submarines in the Med," a senior naval source told The Sunday Times.
It is feared the submarines may be armed with Kalibr cruise missiles.
According to The Telegraph, NATO officials expected the flotilla to then sail onwards to the eastern Mediterranean and escalate air strikes on Aleppo, the only major rebel-held city remaining in Syria, where 275,000 people are trapped.