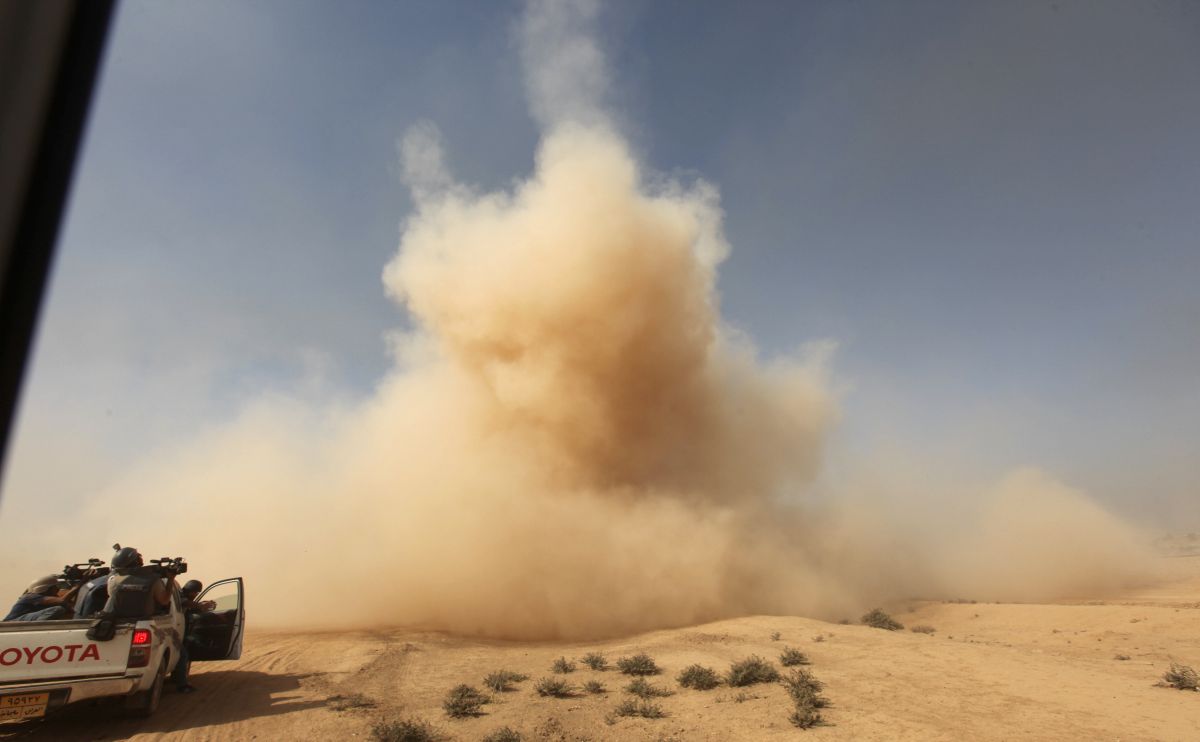 REUTERS
Special forces could be seen going house to house in the Gogjali neighborhood of the country's second-largest city, while sappers searched the road for explosives and booby traps left behind by the jihadi fighters as they were driven out of the eastern district a day earlier, AP wrote.
Gen. Abdul-Ghani al-Asadi, the top counterterrorism forces commander, told reporters that the special forces had imposed a curfew in the neighborhood while gains there were being consolidated.
"We fear that Daesh militants could attack our forces or the town with mortars," he said, using the Arabic acronym for IS. "So for the safety of the families we ask them to stay inside their houses," he said in Bartella, some 15 kilometers (9 miles) behind the front lines.
Read alsoU.N.: IS kills 40 near Mosul, tries to move 25,000 to use as shieldsBrig. Gen. Haider Fadhil said that no advances were planned while high humidity and clouds obscured the view of aircraft and drones — a key component to the operations provided by a U.S.-led air campaign.
The guns were largely silent in Gogjali, which is inside Mosul's city limits but just outside more urban districts, although sporadic rifle cracks could be heard as well as some army artillery fire on IS positions. Fadhil said special forces had detained three suspected IS militants in the area.
Read alsoIraqi forces resume offensive towards eastern MosulThe pause came a day after Iraqi troops set foot in the city for the first time in more than two years, gearing up for urban warfare expected to take weeks, if not months.
In the next stage, troops will have to navigate streets likely lined with booby traps, fighting house-to-house while trying to avoid killing civilians, more than one million of whom are still in the city.