Klitschko's team very happy about WBA decision
15:25, 03 November 2016
World
Bernd Bonte, manager of two-time world heavyweight champion Volodymyr Klistchko, told ESPN that Klitschko team is very happy about WBA decision to sanction a possible fight between Klitschko and IBF champion Anthony Joshua.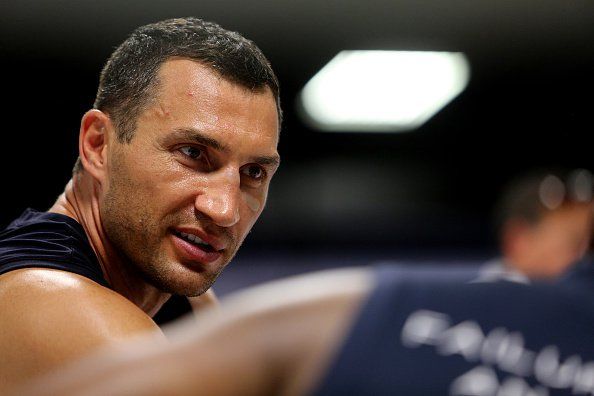 boxingscene.com
"Team Klitschko is very happy about this WBA resolution. Volodymyr always was a proud and committed WBA 'super' champion and now he wants to regain his title. From the beginning, Volodymyr made clear how important it is to him that the WBA title is on the line in his next fight," he said, according to boxingnews.com.ua.
Read alsoWBA sanctions 'main decade fight' between Klitschko and Joshua"Hopefully, Anthony Joshua wins his upcoming fight against Molina and then we have a mega event, a promoter's dream fight coming true in March or April. Two Olympic super heavyweight gold-medal winners fighting each other, the young lion challenging the old lion. This is a fight each boxing fan around the world wants to see," said Bonte.
If you see a spelling error on our site, select it and press Ctrl+Enter