CNN reports voter turnout in five key states
22:04, 08 November 2016
World
CNN has published the voter turnout in five key states.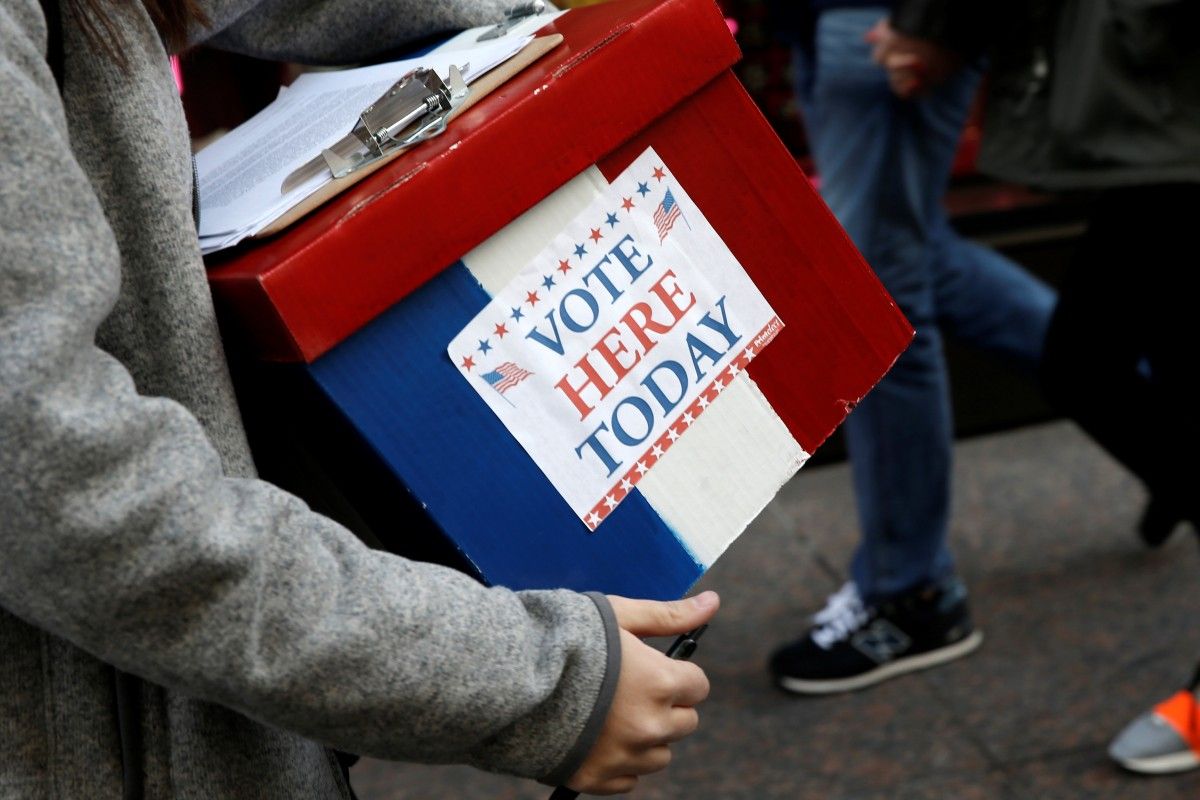 REUTERS
"More than 2.2 million people have voted in Colorado. As of Tuesday morning, 771,745 Republicans and 753,052 Democrats have cast ballots," CNN reported.
Elections officials in Virginia tell CNN that voter turn-out Tuesday is "way" up and "robust." In Loudoun County, at least 57,382 of 238,498 registered voters have cast their ballots as of Tuesday morning.
Georgia has a final tally on its pre-election day voter turnout, and this year is officially the state's highest ever: A total of 2,381,416 ballots were cast by early vote or vote-by-mail. The secretary of state's office expects in-person turnout Tuesday will also be "significant."
In Ohio it was "robust" but not record-breaking. "Based on what we have heard anecdotally, turnout this morning has been robust, but no reason to believe it record breaking," secretary of state spokesperson Matt McClellan said. He said he could not immediately say which counties had particularly heavy turnout.
Read alsoReuters/Ipsos estimate: U.S. vote turnout could be highest since 1968Voter turnout in two of Wisconsin's most populous counties appeared strong Tuesday morning following news that the state broke records for early voting.
In Milwaukee County, turnout numbers in the morning looked "pretty strong," county Elections Director Julietta Henry said. About 30% of registered voters in the county already had voted before Tuesday. By the time Election Day ends, officials anticipate more than 70% of eligible voters will have cast ballots in the county, the state's largest, Henry said.
If you see a spelling error on our site, select it and press Ctrl+Enter