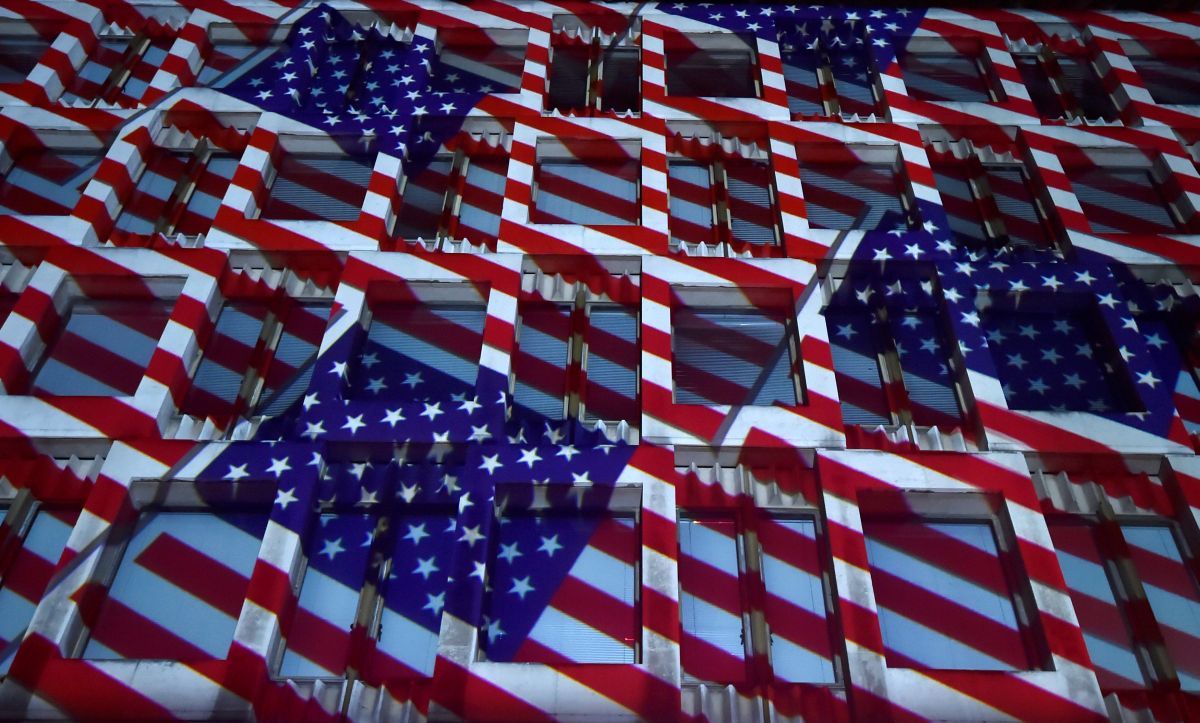 REUTERS
Under normal circumstances, a president whose party controls both the Senate and House of Representatives can count on getting things done fairly quickly and Trump likely will not be an exception, but he will start with unusual handicaps, Reuters wrote.
Many fellow Republicans in Congress only backed Trump after he became the nominee. Some never did fall in line. He offended and attacked some of them in the campaign, including House of Representatives Speaker Paul Ryan of Wisconsin.
On top of that, the New York real estate businessman and former reality television celebrity who will head the world's most powerful government and largest economy, has no governing experience.
"Speaker Ryan called Donald Trump earlier this evening, and the two had a very good conversation. The speaker congratulated Trump," Ryan spokeswoman AshLee Strong said.
Trump and the Republican leadership in Congress agree on at least one major policy: They want to repeal Democratic President Barack Obama's landmark healthcare law, known as Obamacare, enacted in 2010.
"Our top priority is to repeal Obamacare in the first 100 days," New York Republican Representative Chris Collins, a leading Trump ally in Congress, told CNN on Wednesday.
Collins also predicted that the new president would move quickly to scrap trade deals and to build a wall along the 1,989-mile (3,200 km) U.S.- Mexico border. Some Republicans are skeptical about both of those campaign pledges.
Read alsoUkrainian politicians and experts comment on Trump's victory in U.S. electionsPlans by House Financial Services Committee Chairman Jeb Hensarling, a Texas Republican, to rewrite banking law to ease regulations, and to limit powers of the Consumer Financial Protection Bureau, are likely to have smoother sailing.
Wisconsin Republican Senator Ron Johnson, who won reelection on Tuesday, predicted that Trump would find agreement with Congress on ways to boost economic growth, reform taxes, reduce regulation and keep energy prices down.
"It'll be a completely different perspective," Johnson said on CNN. "It's just not going to be that hard to get the economy moving again with that business person perspective."
But others said Trump would need to reach out to supporters and opponents, alike, after a divisive campaign that at times threatened to plunge the Republican Party into civil war.
"My hope is that President-elect Trump will focus on issues that unite us," Maine Republican Senator Susan Collins, an outspoken Trump critic, said in a statement.
Read alsoPutin's not going into Ukraine (if I'm President): Trump's key quotes on UkraineReuters also writes that Trump and congressional Republicans will find common ground on taxes. Trump generally sees eye to eye with Republicans in Congress in calling for major tax cuts, including those for the wealthy, although details of their plans are not an exact match.
Trump has called for cutting the U.S. corporate income tax rate to 15 percent from the current level of 35 percent; Ryan's tax plan proposes going to 20 percent.
Trump and Ryan both back reducing the current number of tax brackets to three from seven. Trump supports lowering the top individual income tax rate to 25 percent from 39.6 percent, while Ryan wants it to go to 33 percent.
Congressional Republicans likely would welcome a move by Trump to rescind some of Obama's executive actions on immigration, labor rights, the environment and global warming.