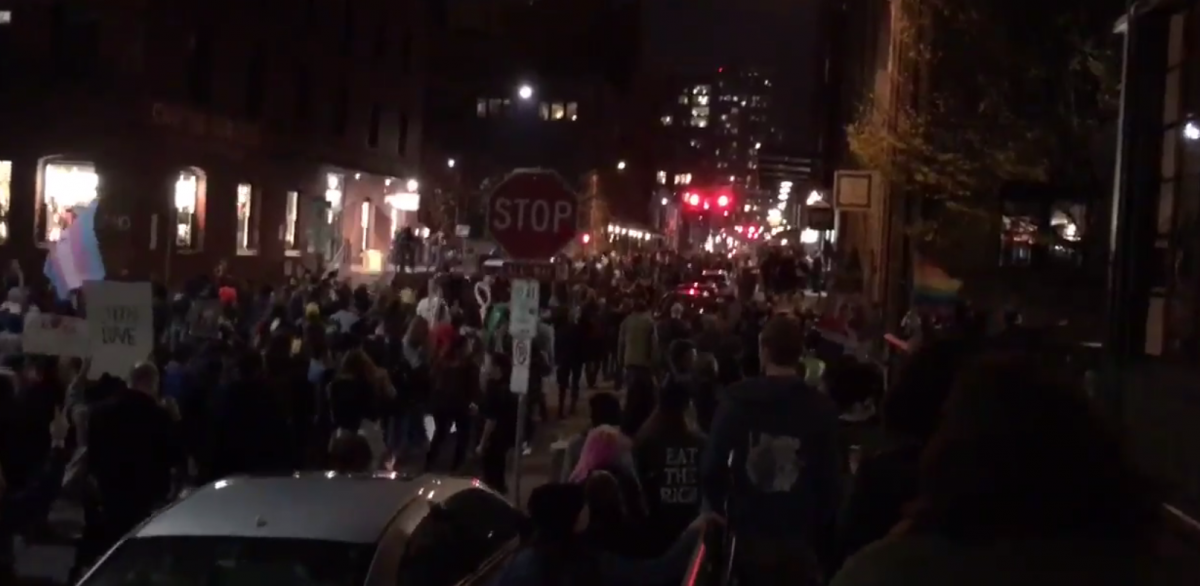 @itsmikebivins
Rallies heated up in Portland, Oregon, where police publicly declared a "riot" due to "extensive criminal and dangerous behavior" and are calling the protest "unlawful" in tweets on the police department's Twitter page. "After several orders to disperse, police have used less lethal munitions to effect arrests and move the crowd," another tweet added, CNN reports.
Read alsoRussia says it was in contact with Trump's team during campaign - Bloomberg Police tweeted that projectiles had been thrown at officers, and cars had been damaged.
Due to extensive criminal and dangerous behavior, protest is now considered a riot. Crowd has been advised.

— Portland Police (@PortlandPolice) November 11, 2016
Protests and marches continued in other US cities including Los Angeles, Philadelphia, Denver, Minneapolis, Baltimore, Dallas and Oakland, California.
Trump took to Twitter to call the demonstrations that first developed on Wednesday "very unfair."
Just had a very open and successful presidential election. Now professional protesters, incited by the media, are protesting. Very unfair!

— Donald J. Trump (@realDonaldTrump) November 11, 2016