Anti-Trump protesters gather for third night, one shot in Portland
16:29, 12 November 2016
World
Thousands of protesters took their frustrations over Donald Trump's election as the next U.S. president onto the streets on Friday and into Saturday in several cities, including Portland, Oregon, where one person was shot, according to Reuters.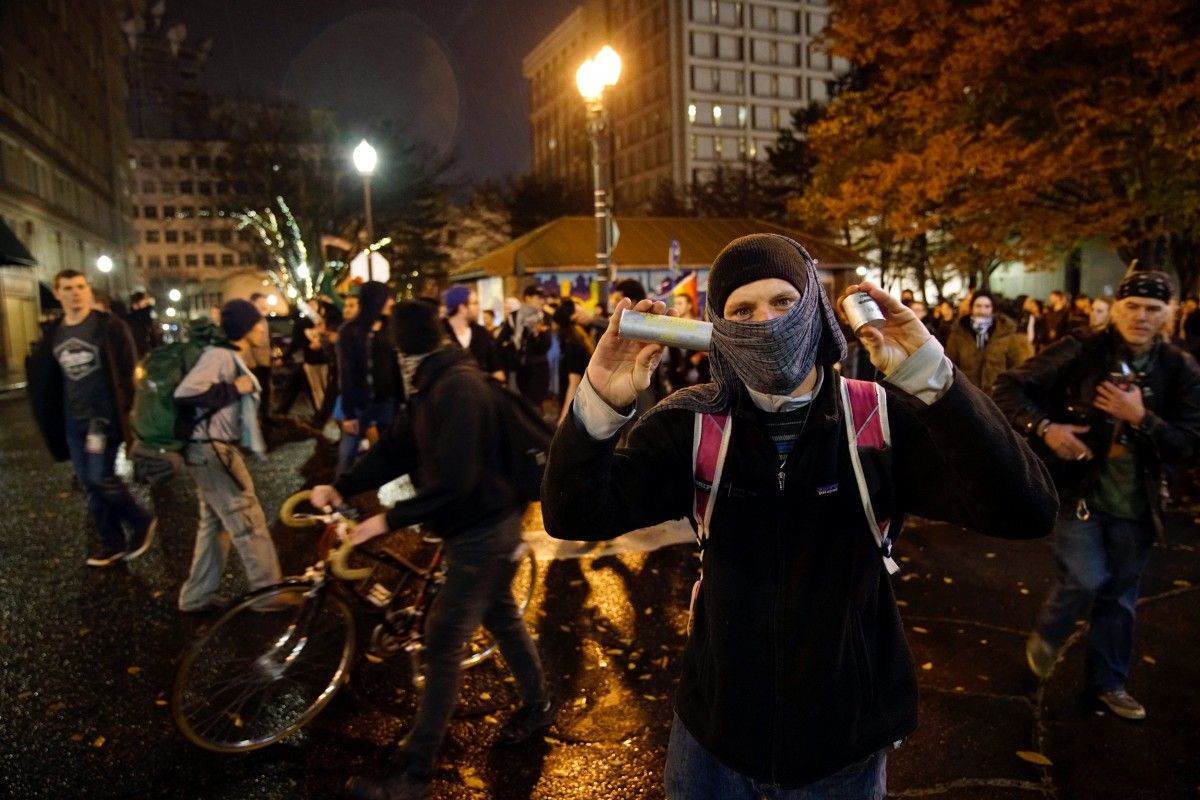 REUTERS
The unidentified person was wounded on Portland's Morrison Bridge at 12:45 a.m. local time as dozens of protesters crossed it during their demonstration, one of several across the country denouncing Trump's campaign rhetoric about immigrants, Muslims and women, Reuters wrote.
Hundreds of protesters also marched through the streets of Los Angeles, blocking traffic as they waved signs in opposition of Trump and chanted "We reject the president elect" and "Whose streets? Our Streets".
Read alsoAnti-Trump protest in Portland reclassified as "riot", Trump says "professional" protesters involvedSeveral thousand activists marched through downtown Miami, with a few hundred making their way onto a highway, halting traffic in both directions.
In New York, demonstrators again gathered in Washington Square Park and by Trump Tower, where the Republican president-elect lives, on Fifth Avenue.
If you see a spelling error on our site, select it and press Ctrl+Enter