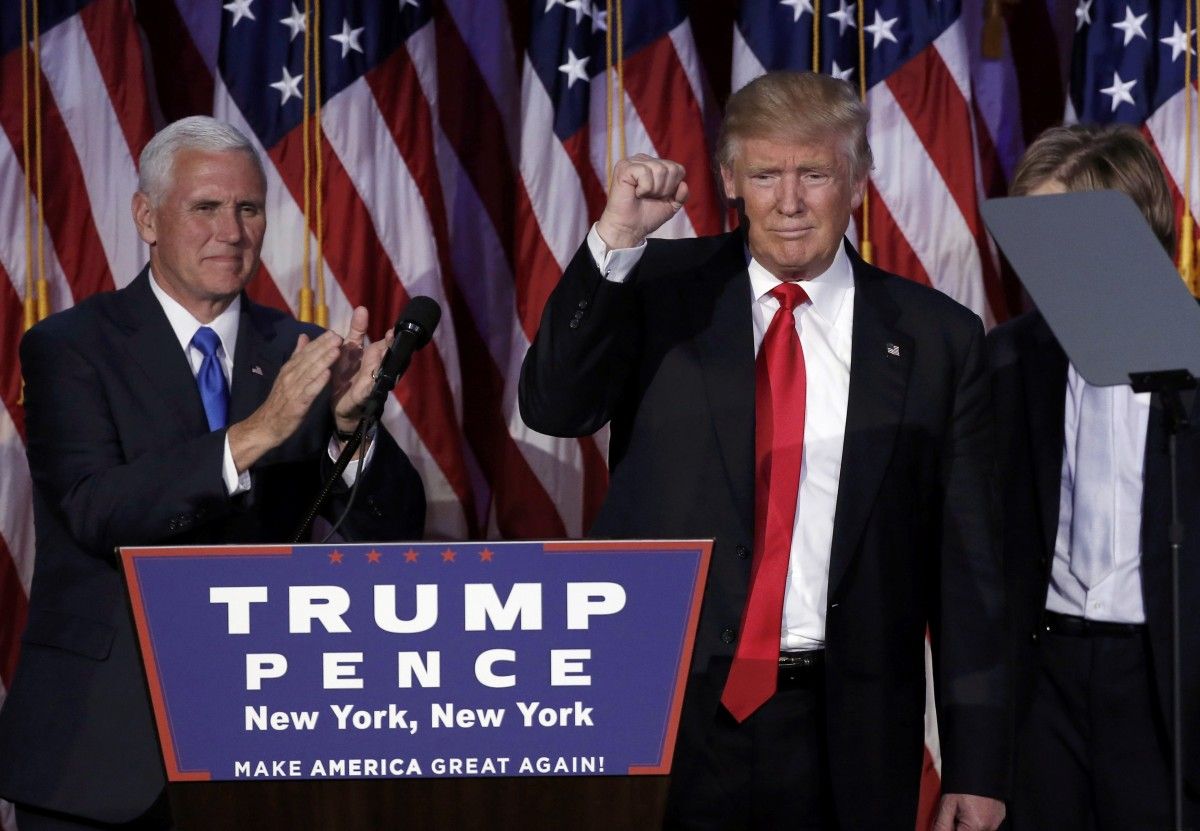 REUTERS
In selecting Mr. Priebus, Mr. Trump passed over Stephen K. Bannon, a right-wing media provocateur. But the president-elect named Mr. Bannon his senior counselor and chief West Wing strategist, signaling an embrace of the fringe ideology long advanced by Mr. Bannon and of a continuing disdain for the Republican establishment, NYT reported.
The grass-roots activists may be angered by the selection of Mr. Priebus as chief of staff, viewing him as a deal maker who will be too eager to push the new president toward compromise on issues like taxes, immigration, trade, health care and the environment.
In a statement Sunday afternoon, the transition team emphasized that the two men would work "as equal partners to transform the federal government."
Read alsoWSJ: Donald Trump willing to keep parts of Obama health lawMr. Priebus said he looked forward to working with Mr. Bannon and Mr. Trump "to create an economy that works for everyone, secure our borders, repeal and replace Obamacare and destroy radical Islamic terrorism."
Mr. Bannon's selection is also a reflection of who has the ear of the president-elect: his children, and especially his eldest daughter, Ivanka Trump, and her husband, Jared Kushner. Both had argued that the chief of staff job should not be held by someone too controversial, according to several people familiar with the decision-making inside the transition effort.
But while Mr. Trump apparently feels comfortable with Mr. Priebus, the people with knowledge of his weekend decision said Mr. Bannon was still the adviser who was better able to talk forcefully to the president-elect during difficult moments.