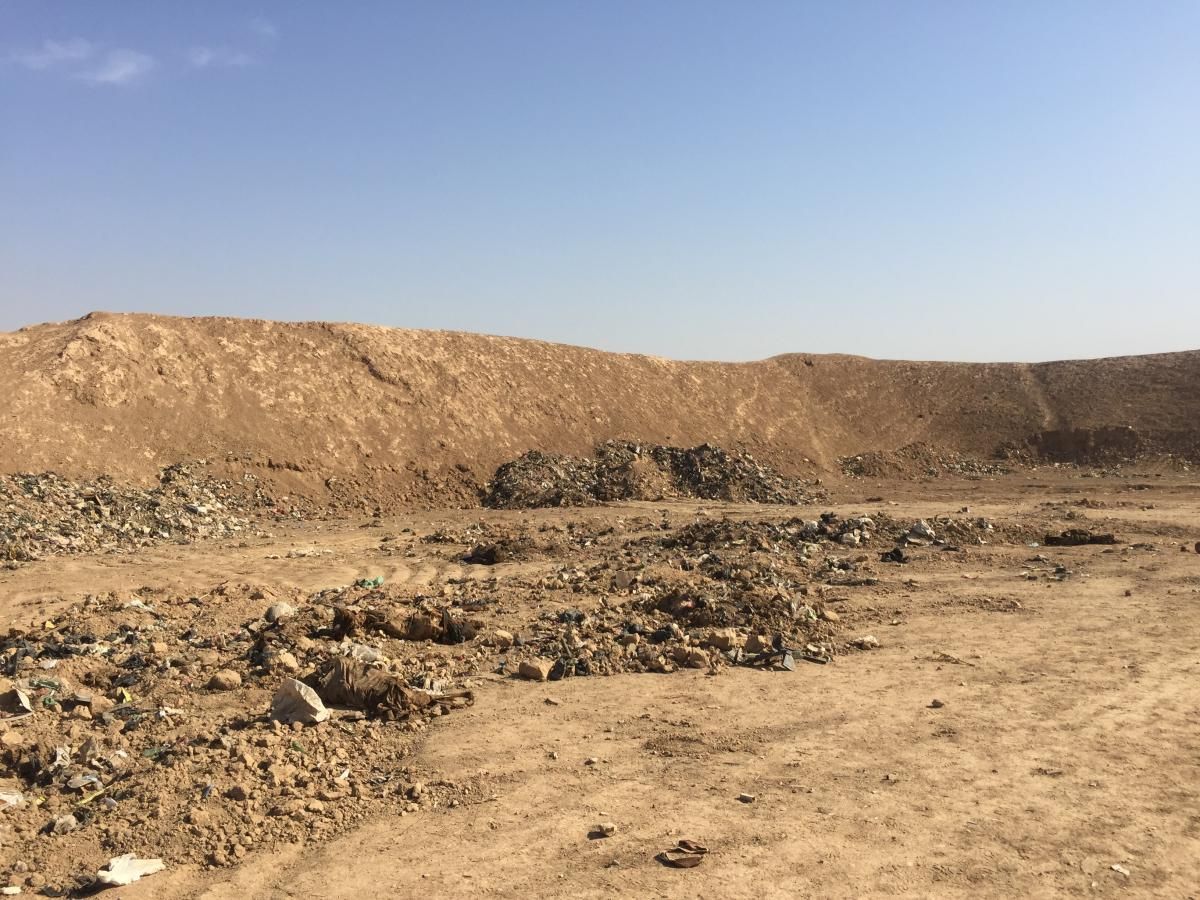 Human Rights Watch
Witnesses said that they believe that at the end of October, ISIS massacred several hundred former policemen they had been holding as prisoners. The bodies in the grave, 30 kilometers southeast of Mosul, appeared to be of men killed in custody, Human Rights Watch reported.
Read alsoIS kills civilians in Mosul to deter support for army"This is another piece of evidence of the horrific mass murder by ISIS of former law enforcement officers in and around Mosul," said Joe Stork, deputy Middle East director at Human Rights Watch. "ISIS should be held accountable for these crimes against humanity."
Human Rights Watch visited the site of the mass grave, around 50 by100 meters, on the outskirts of the village of Hammam al-Alil, on an Iraqi military training ground behind an agricultural college campus, on November 12. Researchers saw four exposed corpses, as well as piles of trash covering corpses. The area had a strong, foul smell.