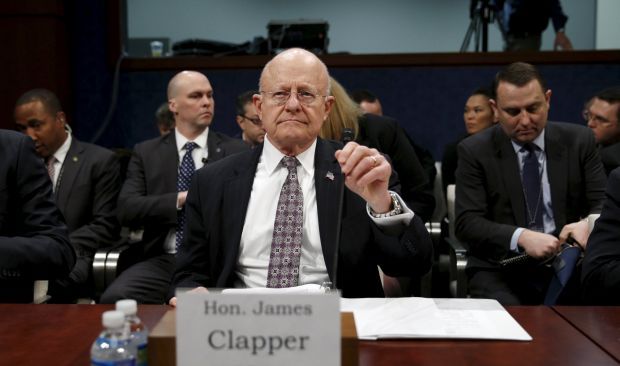 REUTERS
James Clapper told a congressional committee on November 17 that Russia was likely to continue information warfare, despite the U.S. warnings, RFE/RL reports.
Weeks before the November 8 election that was won by Republican Donald Trump, the U.S. intelligence community said publicly that senior Russia officials likely authorized the hack of e-mails of the Democratic National Committee.
Read alsoU.S. Intelligence chief James Clapper to resign - WSJThose e-mails were later leaked, embarrassing party leaders.
Russia denied the hack.
Clapper, who is director of national intelligence, said the formal accusation and later threat of retaliation appeared to shut down the activity.
"It may have had the desired effect, since after the issue of the statement and the communication took place between our government and the Russian government, it seemed to curtail the cyber activity that the Russians previously were engaged in," he said.