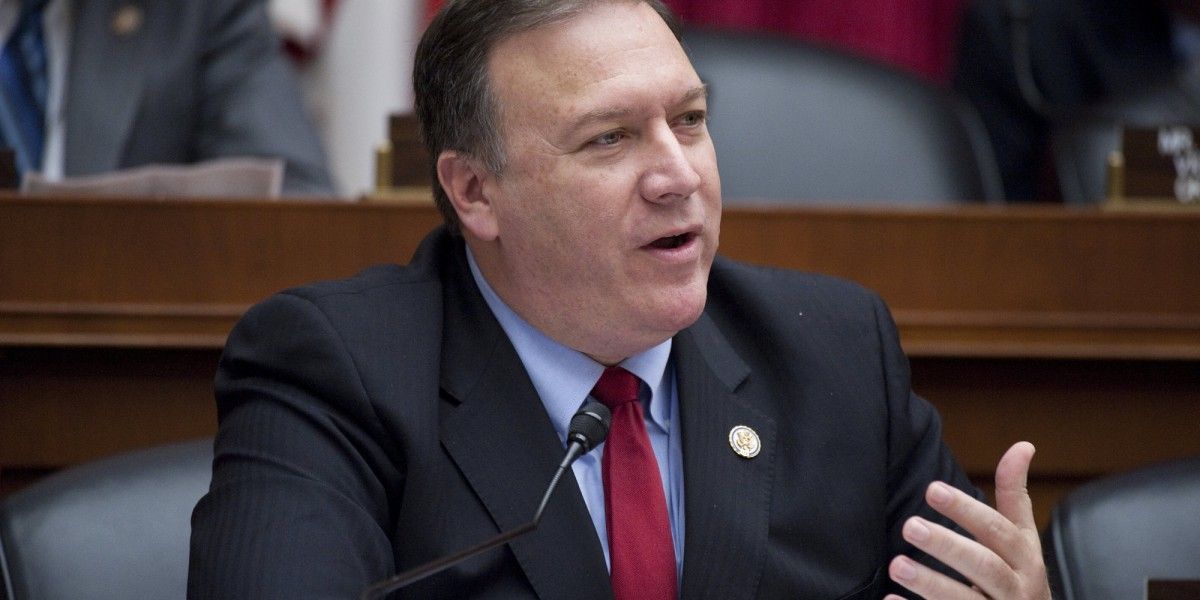 Huffington Post
Trump said in a statement he had chosen Representative Mike Pompeo (Republican-Kansas) to be CIA director, retired General Michael Flynn for the post of national security adviser, and Senator Jeff Sessions (Republican-Alabama) as the country's top prosecutor, according to RFE/RL.
The publication notes that Pompeo, who is currently a member of the House Intelligence Committee is known in particular for his statements in support of Ukraine in its resistance to Russian aggression.
In April 2014, Mike Pompeo visited Ukraine and then stated that the aim of Russian President Vladimir Putin was to take control over Ukraine.
He stressed: "To the degree that we can demonstrate support for the Ukrainian government, we can change Putin's calculus and increase the risk to him and to Russia for moving combat forces closer to Kyiv." 
Pompeo and Sessions require confirmation by a majority vote in the Senate; Flynn does not.
Read alsoObama hopes Trump to be able to "stand up" to RussiaTrump said Pompeo will be a "brilliant and unrelenting leader" as chief of the CIA.
Pompeo is a member of the Republican Party's conservative wing, the Tea Party, having been elected to the U.S. House of Representatives in 2010.
He graduated top of his class from the U.S. Military Academy at West Point and graduated from Harvard Law School before spending five years in the army.
Trump said he was happy to have Flynn by his side to "defeat radical Islamic terrorism."
Read alsoUkraine in 2016 gets most U.S. assistance ever – EnvoyFlynn, 57, served as the director of the Defense Intelligence Agency from 2012 to 2014, a position he was nominated for by President Barack Obama.
He served in the military from 1981 to 2014, including tours in Iraq and Afghanistan, before retiring with the rank of lieutenant general.
Flynn graduated from the U.S. Army Command and General Staff College as well as the Naval War College.
He says he considers radical Islam the greatest threat to global stability and has been critical of the Obama administration's policies in fighting IS.
Read alsoBiden to visit Ukraine by year-end – sourceFlynn has said Washington could work with Russia to fight IS and other Islamic extremists. His appearance at a dinner in Moscow -- sitting next to President Vladimir Putin -- honoring the state television station RT alarmed many who noted his previous accommodating views of Russia's role in Ukraine.