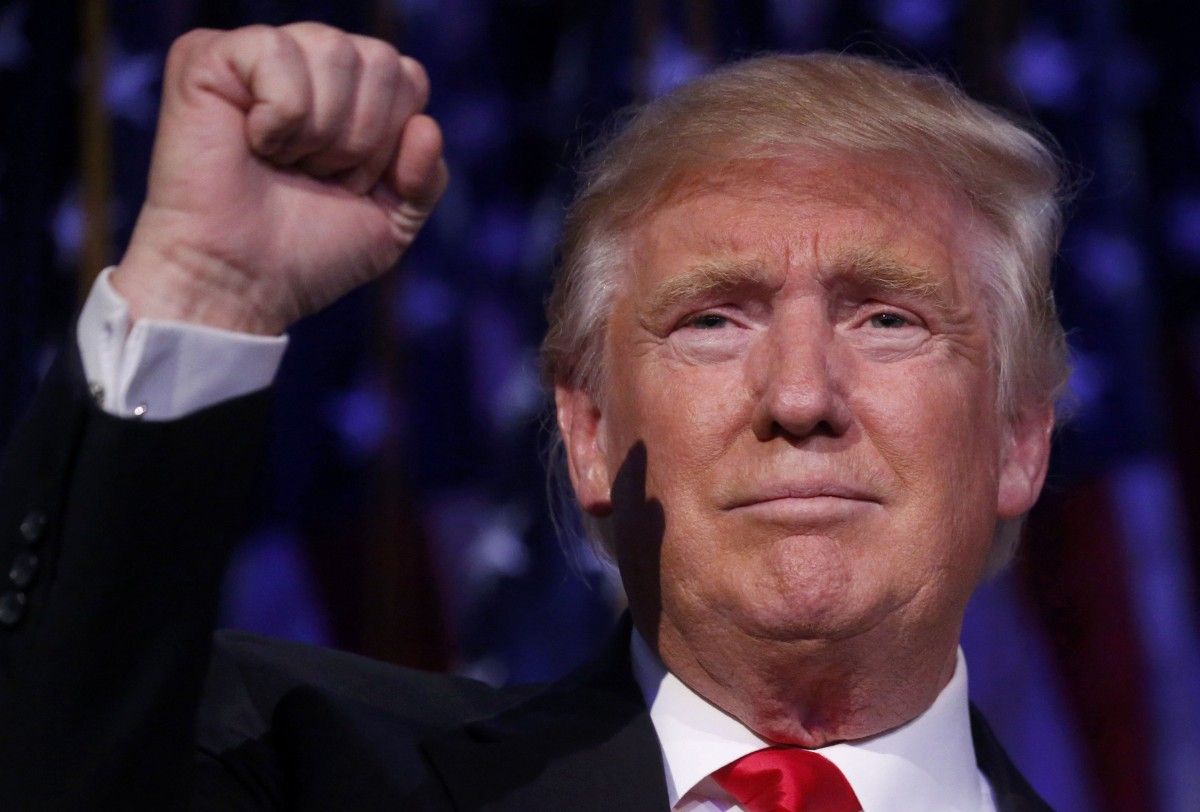 REUTERS
That admission was contained in the Donald J. Trump Foundation's IRS tax filings for 2015, which were recently posted online at the nonprofit-tracking site GuideStar. A GuideStar spokesman said the forms were uploaded by the Trump Foundation's law firm, Morgan, Lewis and Bockius, The Washington Post wrote.
The Post could not immediately confirm if the same forms had actually been sent to the IRS.
During the presidential campaign, The Post revealed several instances — worth about $300,000 — where Trump seemed to have used the Trump Foundation to help himself.
Read alsoDonald Trump outlines policy plans for first 100 days in officeIn two cases, The Post reported, the Trump Foundation appeared to pay legal settlements to end lawsuits that involved his for-profit businesses.
In one case, Trump settled a dispute with the town of Palm Beach, Fla., over a large flagpole he erected at his Mar-a-Lago Club. The town agreed to waive $120,000 in unpaid fines if Trump's club donated $100,000 to Fisher House, a charity helping wounded veterans and military personnel. The Trump Foundation paid that donation instead — effectively saving his business $100,000.
In another, Trump's golf course in New York's Westchester County was sued by a man who had won a $1 million hole-in-one prize during a tournament at the course. The man was later denied the money because Trump's course had allegedly made the hole too short for the prize to be valid.
The lawsuit was settled, and details on that final settlement have not been made public. But on the day that the parties told the court that their lawsuit had been settled, the Trump Foundation donated $158,000 to the unhappy golfer's charity. Trump's golf course donated nothing.
In three other cases, Trump's foundation paid for items that Trump or his wife purchased at charity auctions. In 2012, Trump bid $12,000 for a football helmet signed by then-Denver Broncos quarterback Tim Tebow.
In another case, from 2007, Trump's wife, Melania, bid $20,000 on a six-foot-tall portrait of Trump painted by "speed painter" Michael Israel during a gala at Mar-a-Lago. And in 2014, Trump bid $10,000 to buy a four-foot painting of himself by artist Havi Schanz at another charity gala.
In all three cases, the Trump Foundation paid the bill. Tax experts said that, by law, the items had to be put to charitable use. Trump's spokesmen have not said what became of the helmet or the $20,000 portrait.
The $10,000 portrait was, however, located by Washington Post readers, following coverage of the Trump Foundation. It was hanging on the wall of the sports bar at Trump's Doral golf resort, outside Miami.