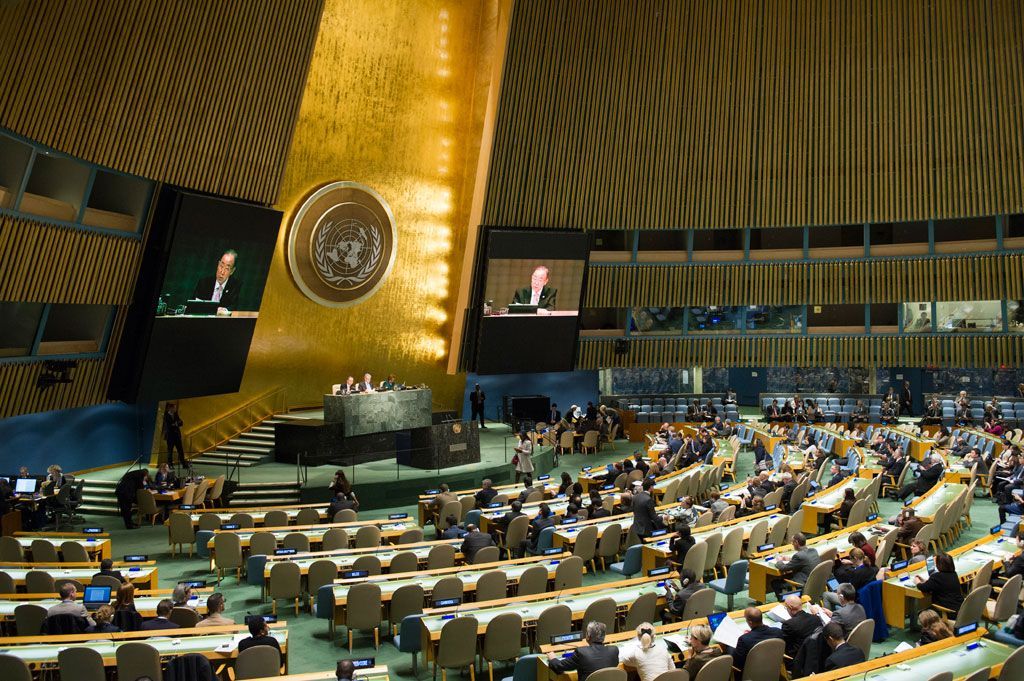 Photo from un.org
The non-binding resolution passed on Friday, December 9, by a vote of 122 to 13, with 36 abstentions, The New York Times wrote.
Read alsoMI6 boss: 'Russia wants to make Aleppo a desert' and call it 'peace' – Sky NewsThe G.A. also expressed grave concern at the continued deterioration of the humanitarian situation in the country and demanded "rapid, safe, sustained, unhindered and unconditional humanitarian access throughout the country for UN ... and all humanitarian actors."
The move comes just days after the Security Council failed to adopt a similar resolution demanding a cease-fire in Aleppo because China and Russia vetoed it.
"This is a vote to stand up and tell Russia and Assad to stop the carnage," U.S. Ambassador to the United Nations Samantha Power told the General Assembly before the vote.