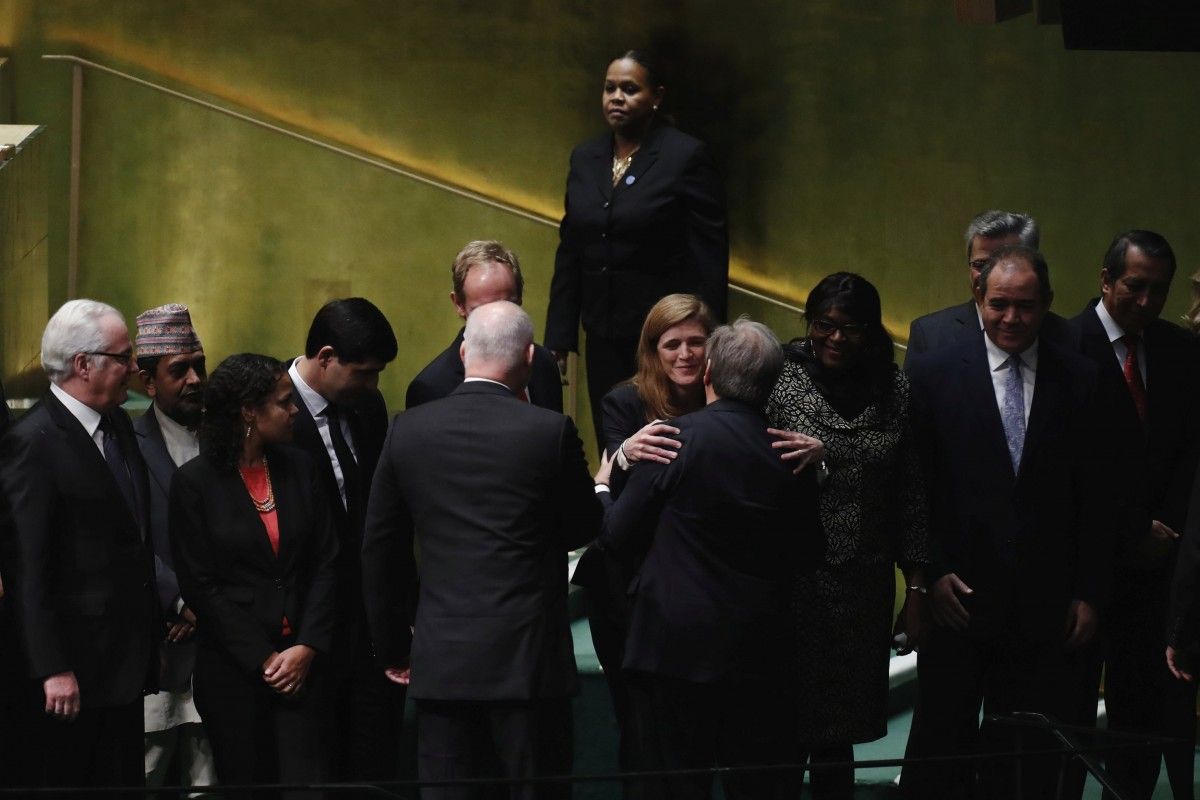 REUTERS
"The United Nations needs to be nimble, efficient and effective," Guterres told member states. "It must focus more on delivery and less on process; more on people and less on bureaucracy," he said, VOA reported.
The 67-year-old former prime minister (1995-2002) and U.N. refugee chief (2005-2015) beat out more than a dozen other candidates during a 10-month long public process to lead the organization.
Read alsoDeputy head of UN OCHA: "Only two or three are entitled to two or three international organizations have a right to work in Luhansk and Donetsk, that is far not enough"With the world facing its largest refugee and migrant crisis since World War II, numerous armed conflicts in the Middle East and Africa, the threat of terrorism, and the effects of climate change, Guterres will have a full plate when he takes up his duties on January 1 from outgoing U.N. chief Ban Ki-moon.