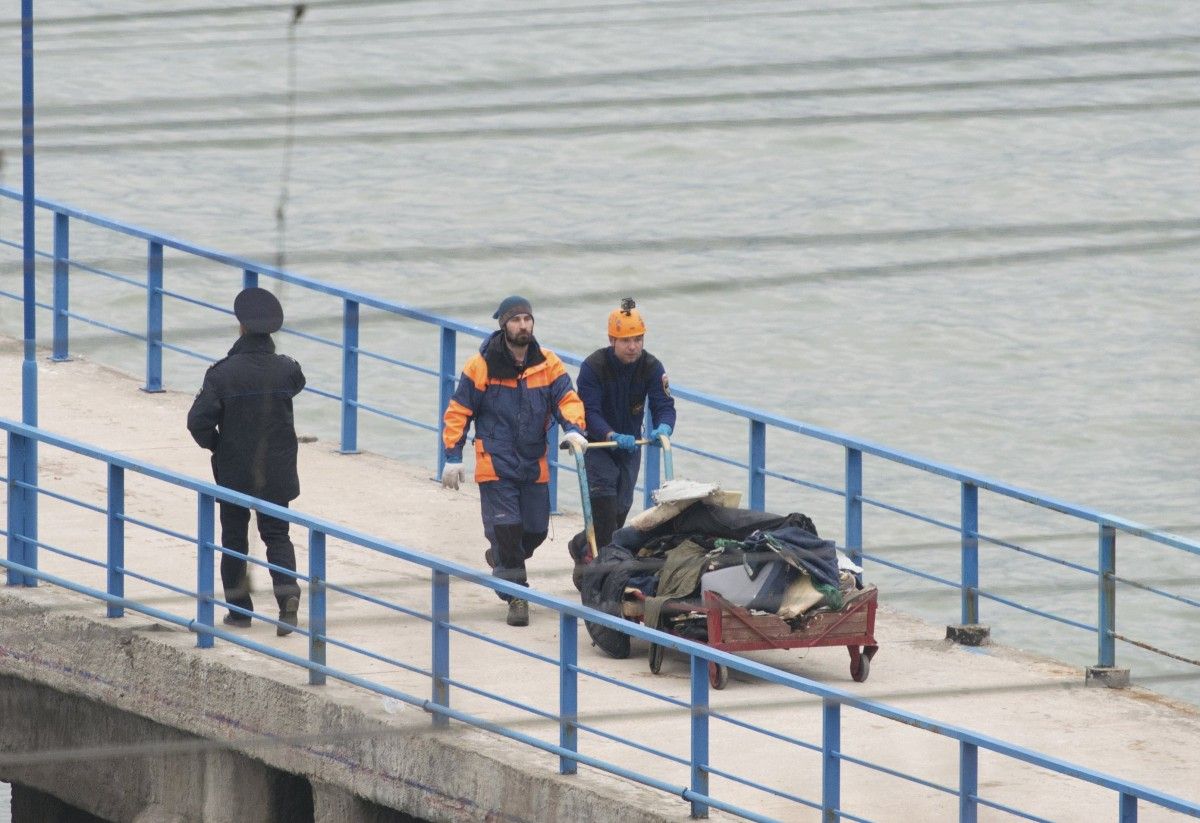 REUTERS
"The objective of the government commission's work is not to establish the causes that led to this disaster, to this accident. However, I want to say that in order to set up our work, we need to understand what has actually happened with the aircraft. Today, as we know, the basic versions rule out a terrorist act, so we believe that the causes of this disaster could be either the technical condition or a piloting error," he said, RIA Novosti reports.
Transport Minister of the Russian Federation stressed that the cause of the crash will be established by the investigation, as well as a special technical commission of the Ministry of Defense.
Read alsoRussian Defense Ministry's Tu-154 aircraft crash: possible causes namedEarlier, flight safety chief of the Russian armed forces Sergey Baynetov said the Tu-154 was in a good technical condition as the latest tech revision had been carried out in September 2016.
He also stressed that crew commander Major Roman Volkov was a first class pilot of the first class, and his crew had earlier repeatedly flown to Syria.
Read alsoTu-154 aircraft with 92 on board crashes into Black SeaAs UNIAN reported earlier, the Russian DoD's Tu-154 passenger plane crashed off the Sochi coast with 92 people on board, including journalists and artists of the Alexandrov Choir.