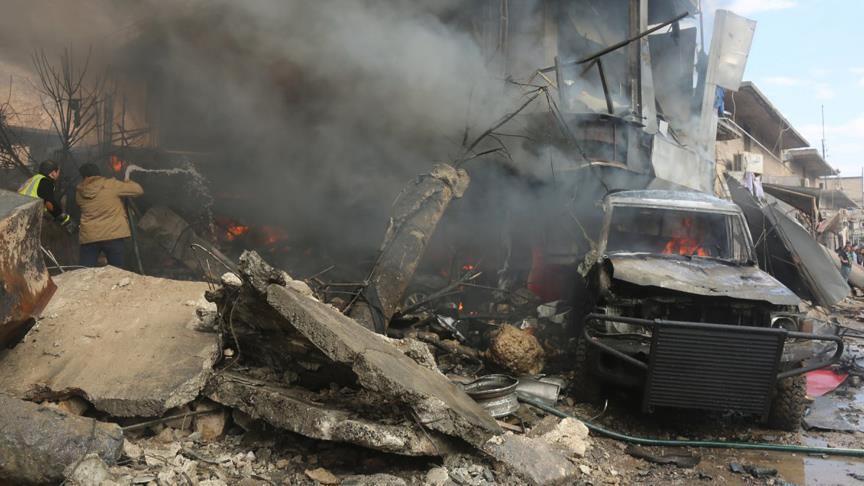 Car bomb kills 60 in Syria's Azaz / Anadolu
An explosive-laden vehicle blew up in front of a local court in the center of Azaz, Iyad Sheikh Razuk told to Anadolu Agency.
The attack caused severe destruction in the area, Razuk added.
Read alsoAir strike in Syria kills leading member of major jihadist groupFor his part, Doctor Abu Hasan who works at a local hospital in Azaz, also told Anadolu Agency that 60 people were killed and more than 50 civilians injured in the incident.
Late last month, Syrian opposition forces and the regime reached a cease-fire deal, brokered by Turkey and Russia, to evacuate civilians from eastern Aleppo to safe areas in opposition-held Idlib.
Syria has been locked in a devastating war since early 2011 when the Bashar al-Assad regime cracked down on pro-democracy protests – which erupted as part of the Arab Spring uprisings – with unexpected ferocity.