U.S. seeks death penalty as Esteban Santiago charged with massacre at Florida airport
Iraq war veteran Esteban Santiago was charged with an act of violence at an international airport resulting in death on Saturday, which carries a maximum punishment of execution, as well as weapons offences, according to The Independent.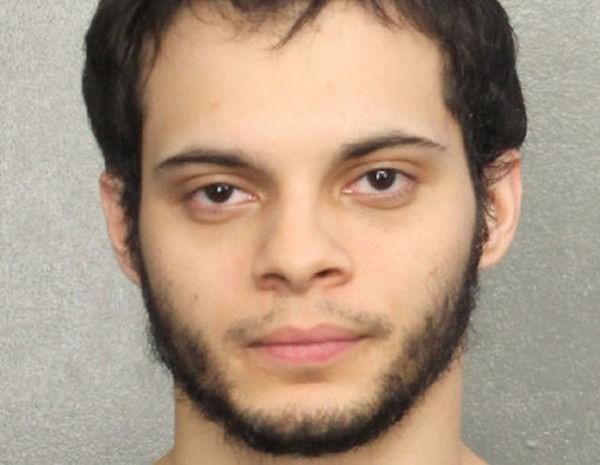 The 26-year-old told investigators that he planned the attack, which injured several others, buying a one-way ticket to the Fort Lauderdale airport, a federal complaint said. Authorities do not know why he chose his target and have not ruled out terrorism, The Independent reported.
Santiago, who was honourably discharged from the Alaskan National Guard last August, had recently received psychiatric treatment, his brother said.
Santiago reportedly spoke to investigators for several hours after he opened fire with a Walther 9mm semi-automatic handgun that he appears to have legally checked on a flight from Alaska. He had two magazines with him and emptied both of them, firing about 15 rounds before he was arrested, the complaint said. 
FBI agents said there was no indication that Santiago worked with any other individuals prior to the attack.
In November, Santiago had walked into an FBI field office in Alaska saying the U.S. government was controlling his mind and forcing him to watch ISIS videos, said special agent Marlin Ritzman.
He left his gun and newborn child in the vehicle, according to Mr Ritzman.
Multiple people shot dead at Fort Lauderdale airport by Florida gunmanHe was taken into custody by local police who took him to the hospital and later voluntarily checked into a facility for mental health treatment. 
Santiago's gun was turned over to authorities while he underwent the psychological evaluation, but was later returned to him in December. 
The FBI looked into any potential contacts with terror groups, but later closed the investigation.
"He was a walk-in complaint. This is something that happens at FBI offices around the country every day," FBI agent Mr Ritzman said. 
Authorities would not confirm if the gun confiscated and returned to Santiago was the same one used in the attack.
If you notice a spelling error, please highlight it with your mouse and press Ctrl+Enter