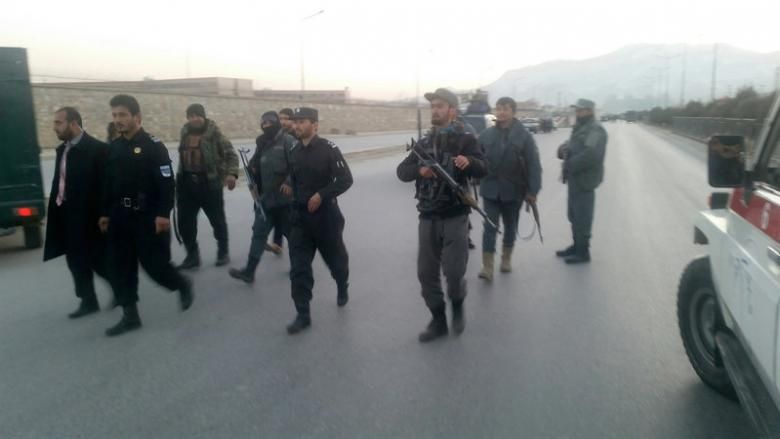 REUTERS
The Taliban claimed responsibility for the blasts, which officials said happened on a road near the parliament compound and the private American University of Afghanistan in Kabul.Besides the 21 dead, at least 20 others were injured, said Saleem Rasooli, head of Kabul hospitals, CNN reported.
Another official put the death toll at 21 but said more than 45 had been wounded in the worst attack Kabul has seen in weeks, according to Reuters.
Read alsoTaliban car bomb hits German consulate in AfghanistanThe violence began when a suicide attacker on foot detonated a bomb near the van, Afghan Interior Ministry spokesman Sediq Seddiqi said. The second blast came from a vehicle that exploded when police arrived to help victims, said Ahmad Wali, a Kabul district police chief.
Taliban spokesman Zabiullah Mujahid said the Taliban were targeting members of the Afghanistan's intelligence agency.
Read alsoTwo dead after explosion near courthouse in Izmir (photo)Earlier on Tuesday, a suicide bomber killed seven people and wounded nine when he detonated his explosives in a house in the southern province of Helmand used by an NDS unit.
Thousands of civilians have been killed in Afghanistan in the 15 years since the Taliban government was brought down in the U.S.-led campaign of 2001.