Poll sees Fillon beating far-right's Le Pen easily in French runoff – Reuters
10:09, 12 January 2017
World
French conservative Francois Fillon will beat far-right leader Marine Le Pen by 63% to 37% if they meet head to head in a presidential election runoff in May, a poll showed on Thursday, according to Reuters.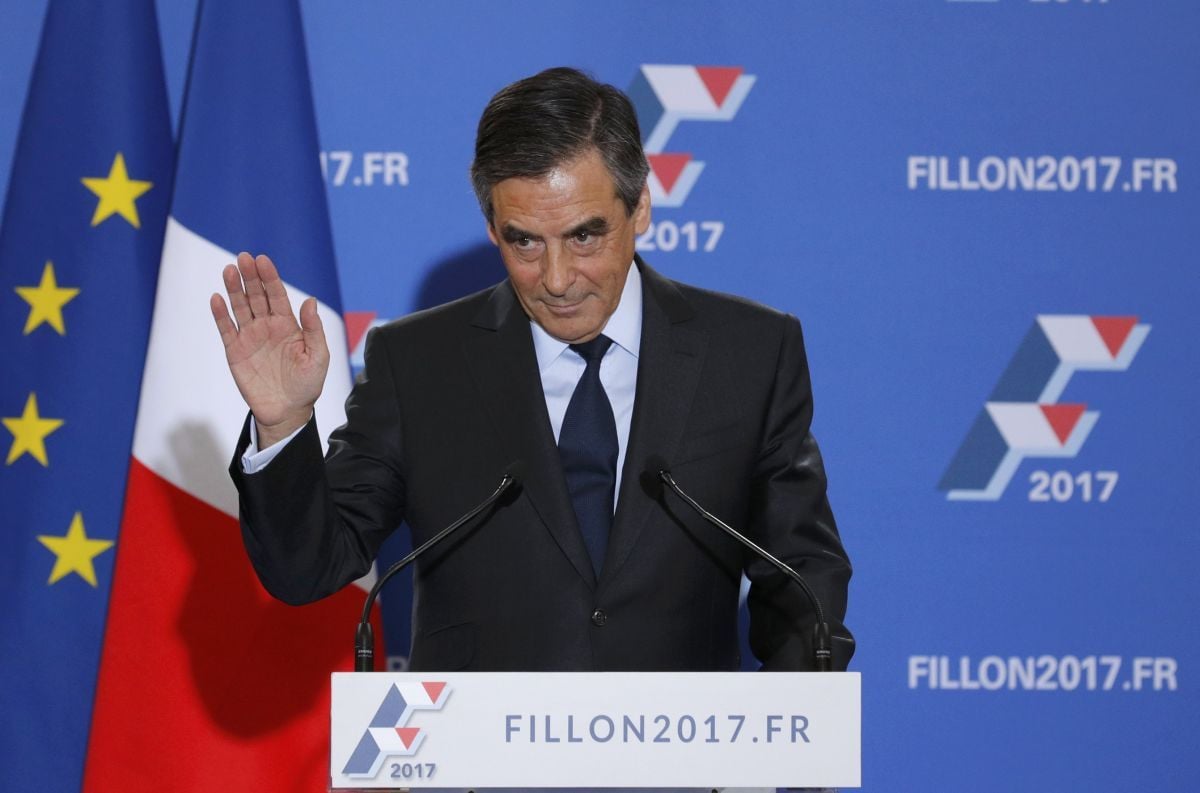 REUTERS
The POP 2017 poll was in line with the findings of other surveys showing Fillon, a former prime minister, losing momentum with his share of the vote in the first round, falling to 24% from as much as 27.5% a month ago, as reported by Reuters.
The poll showed him trailing National Front (FN) leader Le Pen by one or two percentage points in the first-round vote on April 23, but picking up enough votes from other defeated candidates, including from centrists among the Socialists, to defeat her comfortably in the May 7 knockout.
However, the poll also appeared to confirm that Emmanuel Macron, a popular former economy minister under Socialist President Francois Hollande who is running as an independent, might still be in a position to pull off a surprise.
Read alsoFrench presidential candidate Fillon to propose immigration quotasMacron is seen as coming in third place in the first round with 16-20% of the vote, the poll showed, depending on which candidate the Socialists pick for the party ticket in their primaries this month.
But he might be able to count on scooping up much of the 5% of the votes that the poll attributed to centrist Francois Bayrou if the latter decides not to run.
Bayrou, a former education minister and currently mayor of Pau, has social policies which are close to those of Macron and so his supporters may throw their weight behind the former investment banker. Bayrou has not yet said whether he will run.
The poll, which had a margin of error of 3.3%, was conducted by Internet from Jan. 6-8 and was based on a sample of 946 people registered to vote.
If you see a spelling error on our site, select it and press Ctrl+Enter