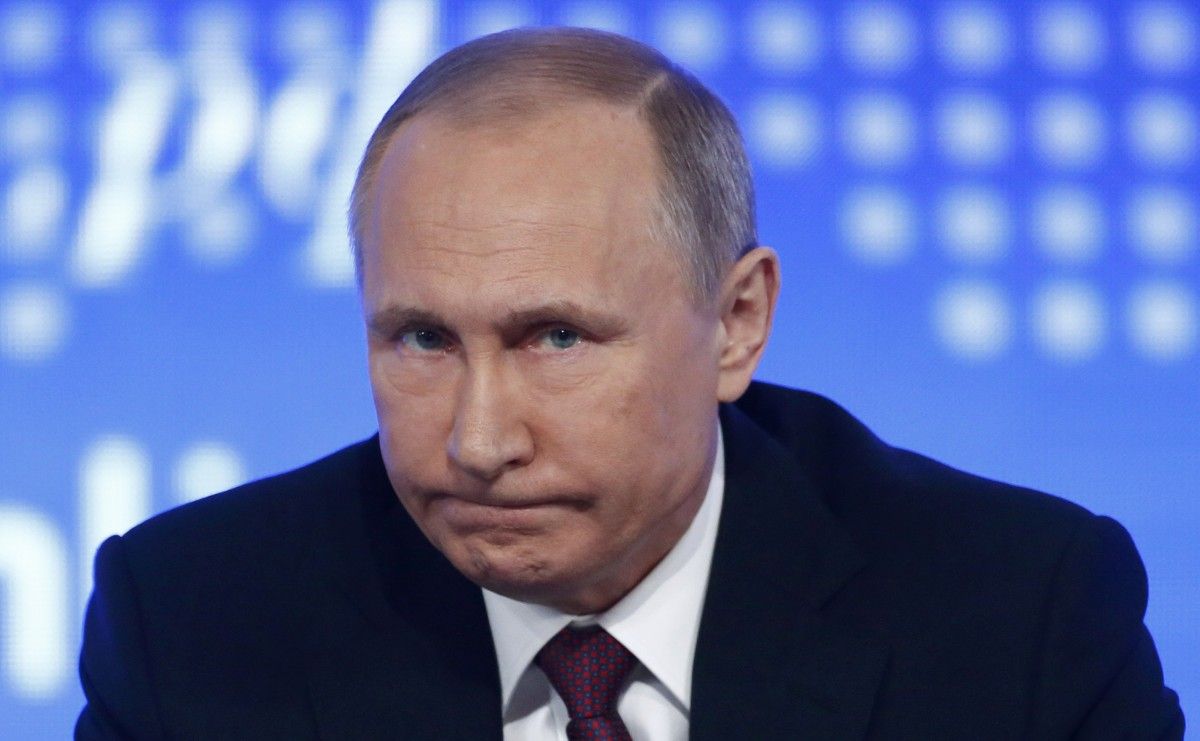 REUTERS
The article published by The Atlantic January 11 recalls of the infamous case of Russia's former Prosecutor General Yury Skuratov who was blackmailed by President Yeltsin's administration in 1999 with a videotape of "a man who looked like" Skuratov frolicking in bed with two prostitutes, which eventually drove the official to step down in the middle of investigating the presidential administration for taking bribes from a Swiss firm trying to secure lucrative contracts for Kremlin renovations.
Read alsoReuters: Former MI-6 spy known to U.S. agencies is author of reports on Trump in RussiaThe tape is rumored to have been delivered personally to the head of RTR TV channel by "a man who looked like the head of the FSB," who at the time was none other than Vladimir Putin.
Kompromat is a Russian squishing together of two words: "compromising material", which Americans refer to as "blackmail". But kompromat is different in that it is often coupled with what is called "black PR". It is what has been done through Wikileaks and Kremlin-owned news sites to pound Hillary Clinton using the hacked contents of the DNC servers or John Podesta's emails.
Now that Buzzfeed has released a dossier compiled by a private intelligence company, with unverified allegations that the FSB has a video of Donald Trump with prostitutes in the Moscow Ritz Carlton in 2013, America has entered uniquely Russian territory.
Read alsoKremlin denies having compromising materials on TrumpKompromat is a Russian squishing together of two words: "compromising material", which Americans refer to as "blackmail". In Skuratov's case, the kompromat-black PR combination proved a killer one-two punch, one that helped change the political trajectory of post-Soviet Russia and helped make Putin president in 2000.
In the fall of 2016, as the squabbling Russian opposition was trying to consolidate into a coalition that might give it a chance in the parliamentary election in September—the opposition had but a single seat in the Duma—another videotape dropped. This one was of Mikhail Kasyanov, former prime minister and a controversial member of the opposition, in bed with another activist, trash talking everyone else they worked with. It wasn't long before the coalition descended into recriminations and gossip, and, predictably, bombed in the parliamentary election. Now they have zero seats.
Read alsoTrump tells reporters of potential relations with PutinAside from the substance of the allegations in the document Buzzfeed released, it would not be surprising or uncharacteristic for the FSB not to have at least tried something similar with a foreign man so rich, so vulnerable, and so shameless. It is in Trump's DNA to go big, and in the FSB's to record any and all proceedings, just in case. And even if there is no tape at all, the episode has brought what is a distinctly Russian term to American shores. They have hacked not just the election, but even the terms of America's political discourse.