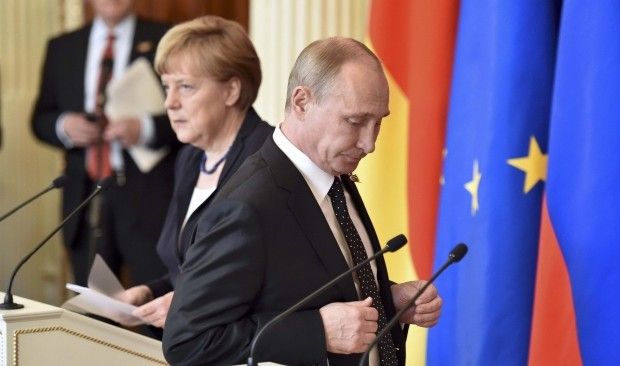 REUTERS
The disinformation campaign against the chancellor in the run-up to the 2017 parliamentary elections resembles those made by Russian entities, the unnamed source added, although the information could not be independently verified, DW wrote.
France and the Netherlands, two other EU nations preparing for key elections this year, have also been targeted by disinformation campaigns, the source said, according to news agencies.
Overall, more than 2,500 items of disinformation in 18 languages have been countered by the EU's counter propaganda task force, formed in September 2015 in response to Russian disinformation campaigns in Ukraine.
Read alsoCzech Republic to fight "fake news" with specialist unitJustice Minister Heiko Maas last year said he feared that the spread of false information on the internet may unfairly influence the elections slated for September.
"Unfortunately, this is a dark side of the internet, a side we have to deal with more intensively," Maas said. He added that it could be countered by more transparency.
U.S. intelligence bodies have accused Russia of "hacking" the U.S. presidential elections by using fake news to sway voters in favor of now-President Donald Trump, considered the Kremlin's preferred choice.
Fake news, or unsubstantiated reports, have proliferated on social media platforms and taken a particularly political guise in Western nations since the phenomenon helped propel Trump to victory in November.
However, eastern European countries have dealt with similar tactics aimed at undermining pro-EU platforms well before the U.S. presidential elections.