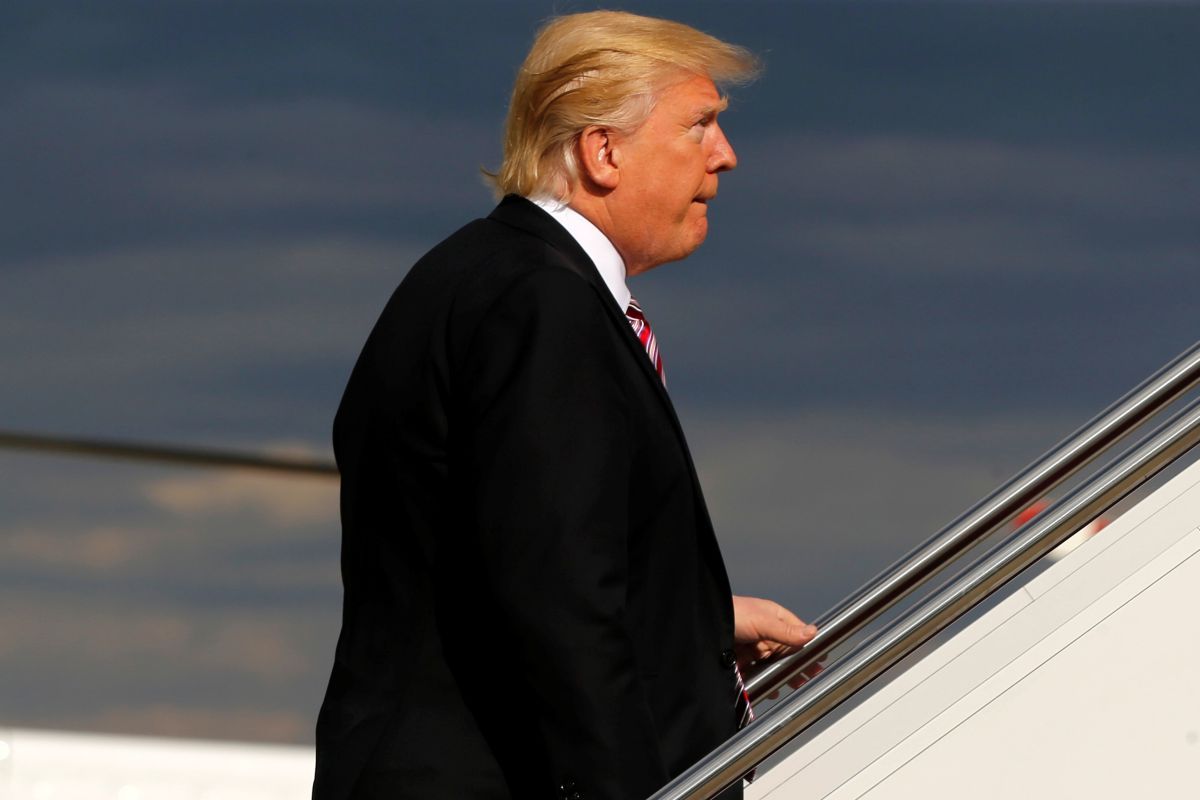 REUTERS
The petition, which is one of the most signed petitions on the government's website, says that the state visit should be cancelled to prevent any embarrassment to the Queen, according to Royal Central.
As the petition has gained over 100,000 signatures, the matter will now be debated in Parliament.
With around 1,000 people signing the petition every minute, it is highly likely this will become one of the most signed petitions in the history of the British government, the report reads.
This is not the first time Donald Trump has been the subject of debate in the British Parliament. Last year, almost 600,000 people signed a separate petition calling for the 70-year-old to be banned from travelling to the UK. It was the most signed petition on the government's website.
Donald Trump accepted an invitation from the Queen to visit the UK later this year for a state visit.
British Prime Minister, Theresa May, confirmed at a press conference that President Trump and the First Lady, Melania Trump, will be travelling to the country later this year.
It is likely that the President will stay at Windsor Castle, partly due to major refurbishment works that will be taking place at Buckingham Palace.
However, the plans for the visit have already submerged into chaos after a number of prominent MPs are calling for the visit to be cancelled, as reported.