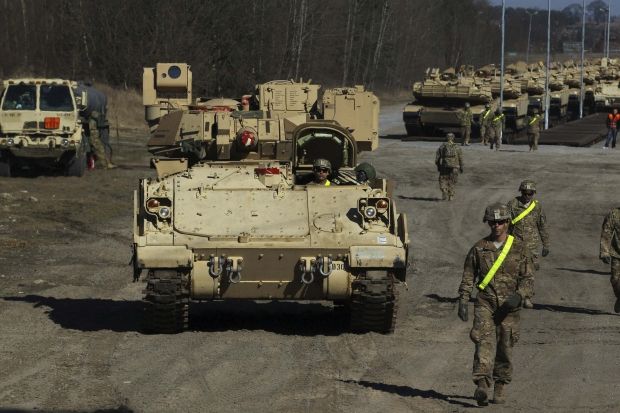 REUTERS
The tanks will be deployed after the joint U.S.-Polish exercises in northern Poland conclude, the Wall Street Journal reported. The tanks will remain in Estonia, Latvia and Lithuania until a new NATO deterrent force is operational in the spring, EstonianWorld reports.
In early January, the 3rd Brigade of the U.S. Army – known as the Iron Brigade – arrived in Europe with 3,500 soldiers, 144 Bradley fighting vehicles, 87 tanks and 18 Paladin artillery systems, the newspaper said. The brigade will be headquartered in Poland for the next nine months, after which it will be replaced by another unit.
Read alsoU.S. military continues big buildup on NATO's eastern flank to counter Russian aggressionThe prime minister of the United Kingdom, Theresa May, said after her first meeting with the new U.S. president, Donald Trump, that the latter was "100% behind" NATO, even though Trump had previously questioned his backing and called NATO "obsolete."