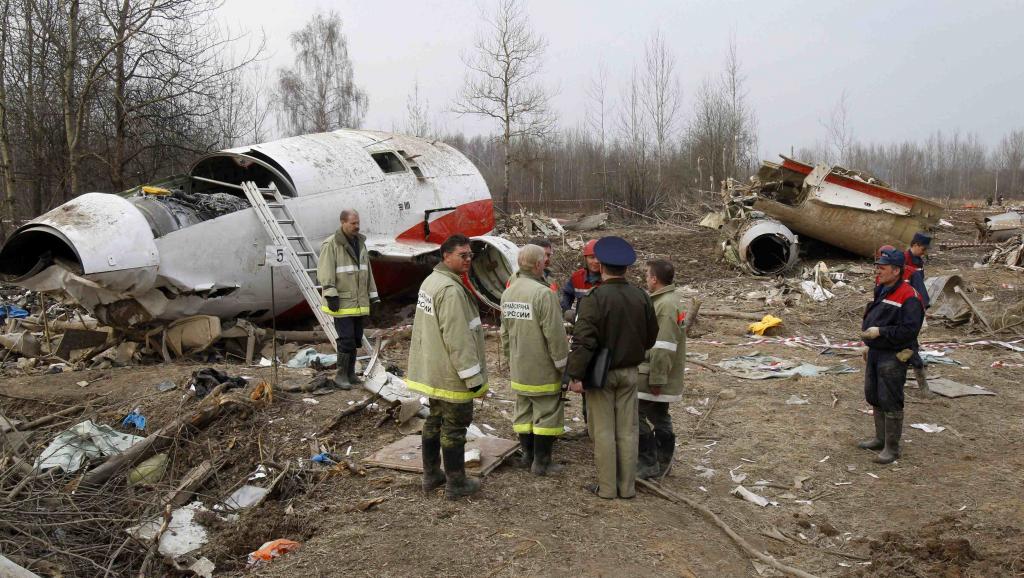 REUTERS
Polish Foreign Minister Witold Waszczykowski said the compliant would be lodged in "a matter of days or weeks," Radio Poland reported.
Waszczykowski first mentioned the possibility of filing a complaint at an international institution such as the European Court of Human Rights in Strasbourg back in 2015.
Read alsoPolish commission presents new Smolensk plane crash findingsAsked on Wednesday about whether Poland is still considering taking legal action over the Russian investigation into the Smolensk plane crash, which killed 96 people including President Lech Kaczyński, Waszczykowski said that so far Warsaw has tried to solve the issue through other means.
"First, for the past year, we tried to check whether there was a possibility to make direct contact with the Russians," Wasczykowski was quoted by the PAP news agency as saying.
"The Russians responded negatively, sometimes arrogantly... We also tried to get support from some of our allies, the institutions which we belong to," Waszczykowski added.
Read alsoNew recording emerges in Smolensk crash caseRussia has refused to hand the wreckage of the plane to Poland, leading to strained relations between the two countries.
Waszczykowski said that since the crash happened almost seven years ago, Poland's "possibilities have been exhausted," and Warsaw is in the final stages of filing the complaint with the International Court of Justice.
Poland's governing Law and Justice (PiS) party has long challenged an official report into the crash issued by the previous Polish government which cited a catalogue of errors on the Polish side, while also pointing to errors made by Russian staff at the control tower of Smolensk Military Airport.
A Russian report placed all the blame on the Poles.
The Court in the Hague, Netherlands, is the primary judicial branch of the United Nations.