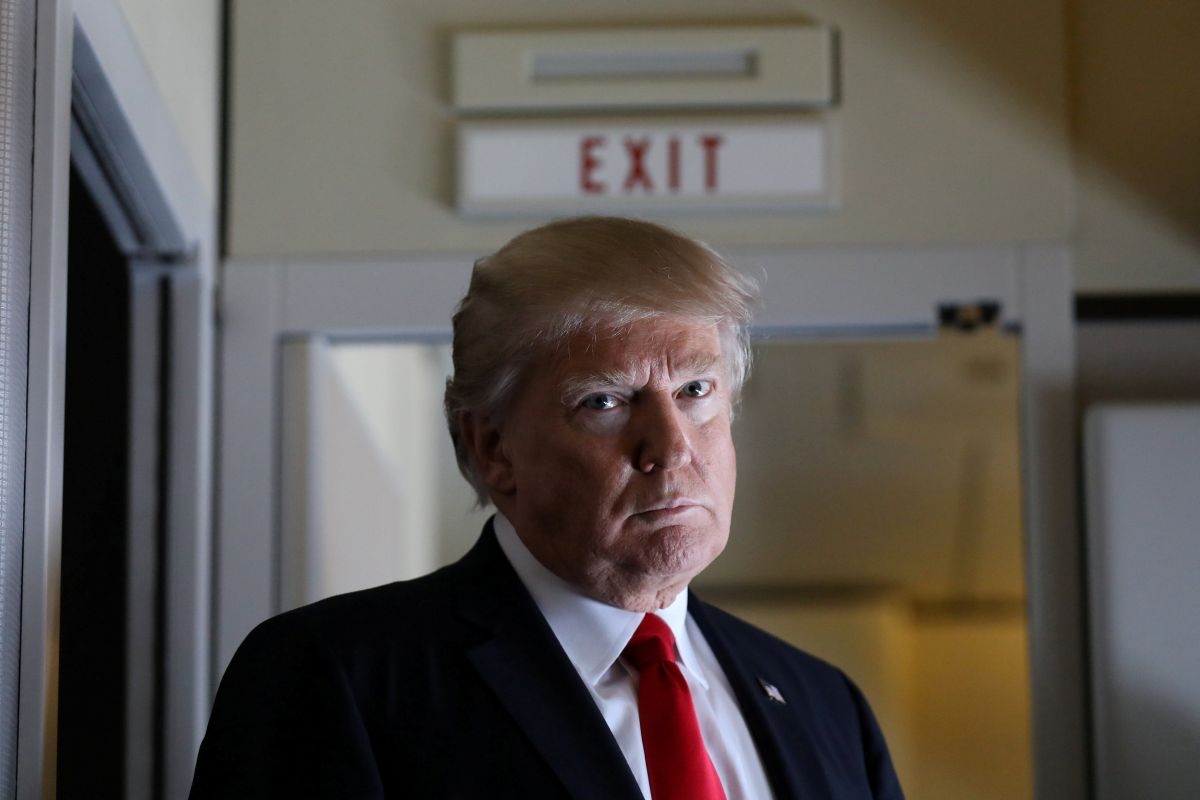 REUTERS
The court ruling dealt a further setback to Trump, who has denounced the judge in the state of Washington who blocked his executive order on Friday. In tweets and comments to reporters, the president has insisted he will get the ban reinstated, Reuters said.
Trump says the temporary immigration restrictions on citizens from Iran, Iraq, Libya, Somalia, Sudan, Syria and Yemen, and on all refugees, are necessary to protect the United States from Islamist militants. Critics say they are unjustified and discriminatory.
Read alsoTrump fires acting attorney general as she refuses to defend travel banThe judge's order and the appeal ruling have created what may be a short-lived opportunity for travelers from the seven affected countries to get into the United States while the legal uncertainty continues.
Read alsoTrump's 'extreme vetting' order toughens U.S. visa procedure for UkrainiansIn a brief order, the appeals court said the government's request for an immediate administrative stay on the Washington judge's decision had been denied. It was awaiting further submissions from Washington and Minnesota states on Sunday, and from the government on Monday.
The government's appeal says the decision by judge James Robart in Washington poses an immediate harm to the public, thwarts enforcement of an executive order and "second-guesses the president's national security judgment about the quantum of risk posed by the admission of certain classes of (non-citizens) and the best means of minimizing that risk".
Trump denounced the "so-called" judge in a series of tweets on Saturday and told reporters: "We'll win. For the safety of the country, we'll win."
In his ruling in Washington state on Friday, Judge Robart questioned the use of the Sept. 11, 2001, attacks on the United States as a justification for the ban, saying no attacks had been carried out on U.S. soil by individuals from the seven affected countries since then.
For Trump's order to be constitutional, Robart said, it had to be "based in fact, as opposed to fiction".
The 9/11 attacks were carried out by hijackers from Saudi Arabia, the United Arab Emirates, Egypt and Lebanon, whose nationals were not affected by the order.
The Justice Department appeal criticized Robart's legal reasoning, saying it violated the separation of powers and stepped on the president's authority as commander-in-chief.
The appeal said the state of Washington lacked standing to challenge the order and denied that the order "favors Christians at the expense of Muslims."The U.S. State Department and Department of Homeland Security said they were complying with Robart's order and many visitors are expected to start arriving on Sunday, while the government said it expects to begin admitting refugees again on Monday.