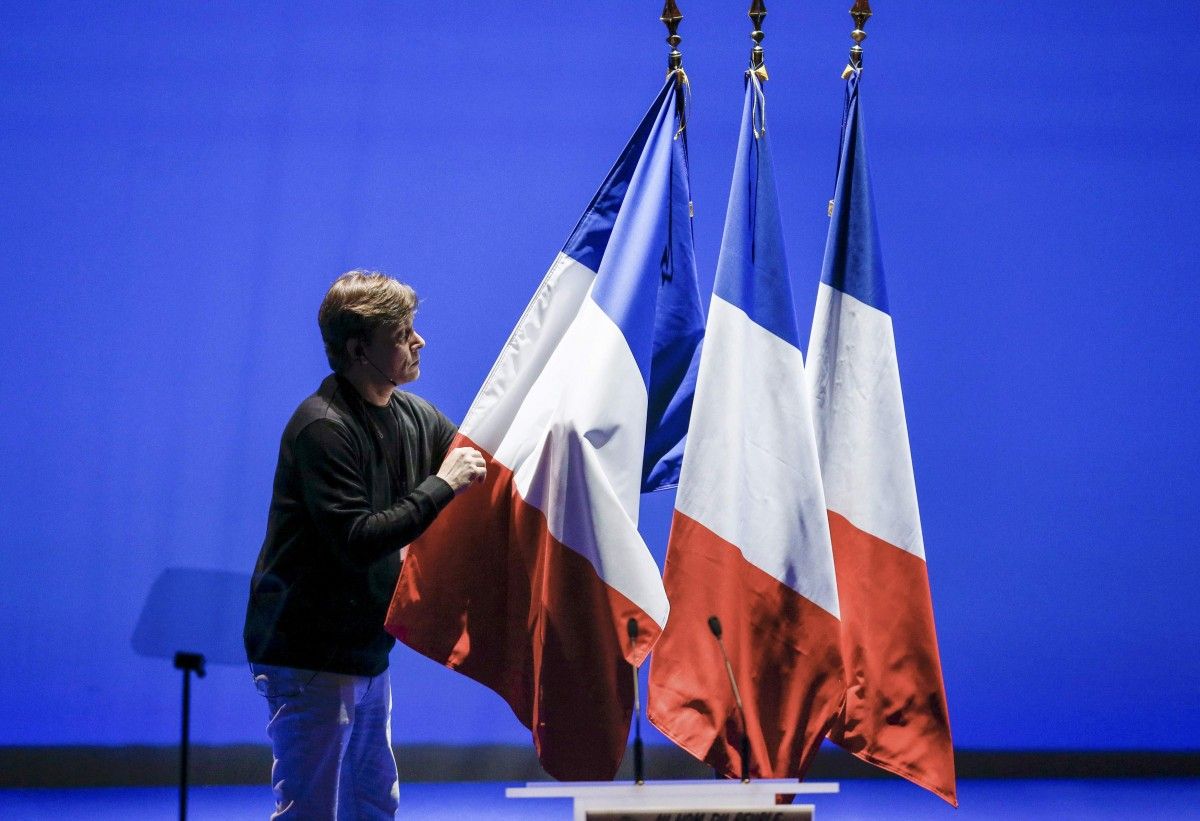 REUTERS
"The stakes [of the election] are high, so they're digging up kompromat on just about everyone," said Dmitry Kiselyov, the firebrand state television anchor who headlines the country's premier Sunday night news show. All the main candidates are tainted, he said, according to WP.
At first glance, his assertion makes at least some sense: Financial shenanigans abound.
There is the obvious example of Francois Fillon, a conservative who had once been the front-runner and is now embroiled in an embarrassing nepotism scandal.
And Marine Le Pen, the outspoken leader of the far-right National Front party, has been accused by the European Parliament of ­spending around EUR 300,000 in EU funds on her staff instead of on authorized legislative expenses.
Both politicians have denied any wrongdoing.
However, neither of these two right-wing contenders are really the target of a Russian media attack, the article presumes.
The target is Emmanuel Macron, the centrist independent candidate and predicted front-runner ahead of Le Pen, who is seen as the Kremlin's favorite.
As Macron has unexpectedly surged in the polls in the wake of the Fillon scandal, Russia's state media have begun to eviscerate the former finance minister, employing a grab-bag of media reports, rumor and innuendo that could keep a fact-checker busy for days.
Read alsoSBU not to bar "Putin's friend" Le Pen from entering Ukraine"Macron is married to his French teacher from school who is 24 years his senior," the report on Kiselyov's show said. "But there are still rumors about his nontraditional [sexual] orientation and how he took EUR 120,000 from the budget to finance his movement and election campaign. He has also been connected with Hillary Clinton. So far it has not turned into a large scandal."
None of these latter claims has any substantiation.
Scandal and kompromat, the Russian term for politically damaging information, have already played more of a role in the French election than in the United States this past November.
Read alsoPoll shows Macron-Le Pen French presidency runoff, Macron winningLe Pen has alleged that Macron is "under the influence" of Patrick Drahi, a Franco-Israeli telecom magnate, and also of "international finance." Various Twitter accounts in support of the National Front have repeated these rumors, obvious anti-Semitic dog whistles.
But other insinuations have come directly from Moscow — or at least through Moscow.
Reports of Macron's ties to Clinton arise from remarks by WikiLeaks founder Julian Assange to the hawkish Russian broadsheet Izvestia last week.
Assange, who has been accused of having ties to the Russian government, which he denies, nonetheless joins Moscow in a desire to see the current European order upended.