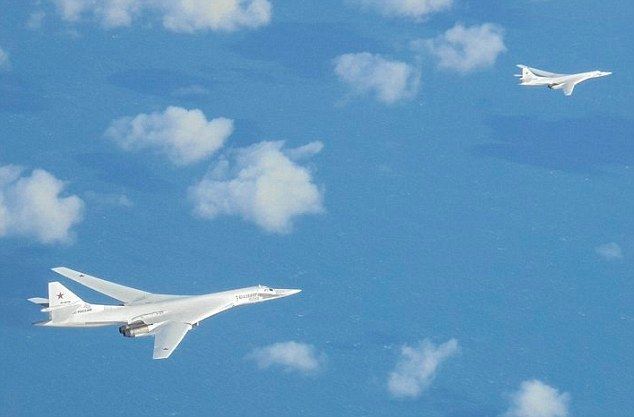 dailymail.co.uk
The Tupolev TU-160 Blackjack bombers were in the UK's 'area of interest' but did not enter British territorial airspace, the RAF said, Daily Mail wrote.
Typhoon jets from RAF Lossiemouth in Scotland and RAF Coningsby in Lincolnshire were scrambled to keep watch on the bombers in the latest sign of Russian military activity close to the UK.
The nuclear-capable Blackjack, the largest bomber aircraft in the world, were monitored coming from the north east and passed to the west of Ireland.
Read alsoJapan says it intercepted three Russian warplanes near its borders – mediaThe Typhoon fighters were supported by a Voyager tanker from RAF Brize Norton during the operation.
A Royal Air Force spokesman said: 'We can confirm that quick reaction alert Typhoon aircraft from RAF Lossiemouth and RAF Coningsby scrambled to monitor two Blackjack bombers while they were in the UK area of interest.
'At no point did the Russian aircraft enter UK territorial airspace.'
The French air force said two of its Mirage military aircraft escorted the two bombers down the French coast before handing over to Spanish military planes.