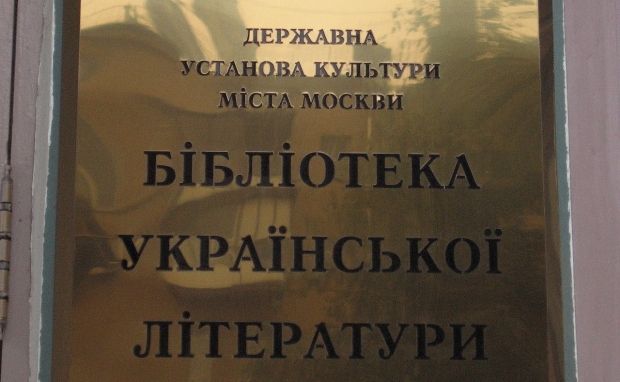 wikipedia.org
Since her arrest in 2015, the Russian authorities have extended the order for Sharina, director of the Ukrainian Literature Library in Moscow, to be detained at home repeatedly, despite calls for her release, the Guardian wrote.
In a move roundly condemned by human rights groups, Sharina went on trial in November 2016 for incitement by stocking books banned in Russia and labelled extremist and "anti-Russian propaganda." Three weeks after the trial began, embezzlement was added to the list of charges. If found guilty, she faces up to 10 years in prison.
Speaking to the Russian website Interfax, her lawyer Ivan Pavlov said the appeal to the ECHR had been launched because of her continued incarceration, which he described as absurd.
"The authorities have not provided us with a convincing justification for the extensions of house arrest of Sharina," Pavlov said, adding that remand prisoners are usually allowed a minimum of supervised daily walks. "The refusal to allow her to leave the flat at all is having a detrimental effect on her health, as is the prohibition on using any form of communication."
Read alsoUkrainian Culture Center in Moscow attacked, Ukraine demands probeIn November, Amnesty International launched a campaign for her release, urging members to write to the Russian authorities. Amnesty said in a statement: "Natalya Sharina is a prisoner of conscience and must be released immediately and unconditionally."
The librarian was charged with acquiring banned books, brochures and a CD considered extremist and making them available to the public, with particular emphasis on books by nationalist activist Dmytro Korchynsky, which are banned in Russia. When his Ukrainian-language book War in the Crowd was brought out of a back room that holds the library's "special collection" by police, other library employees said the book had been disposed of when it was placed on Russia's list of extremist material and that it did not belong to the library.
When Sharina's trial opened in November, the 59-year-old told the court: "I do not understand the charge and so I do not feel any guilt. I ask the respected prosecutor to explain what actions I actually took to spread enmity."
Read alsoRussia intends to dissolve Moscow-based Library of Ukrainian LiteratureHer lawyer claimed her arrest was the latest salvo in the battle between Russia and Ukraine. "It's no coincidence that it's the Ukrainian Literature Library that was searched, and not a Belarusian or a Cossack one," Pavlov said at the opening of the trial. Ukraine and Russia have been at loggerheads since Russia annexed Crimea and pro-Russian forces seized power in parts of eastern Ukraine in October 2014.
The trial over banned books is one of many alleged human rights violations by President Vladimir Putin's regime that have been condemned by Amnesty, whose Moscow office was closed down last November. Putin's cultural policing has not just been focused on political opponents. In May 2014, the Russian leader signed into law an order banning swearing in arts, cultural and entertainment events. It also became illegal to distribute books, CDs or films containing swearing if they were not in sealed bags labelled: "Contains obscene language."