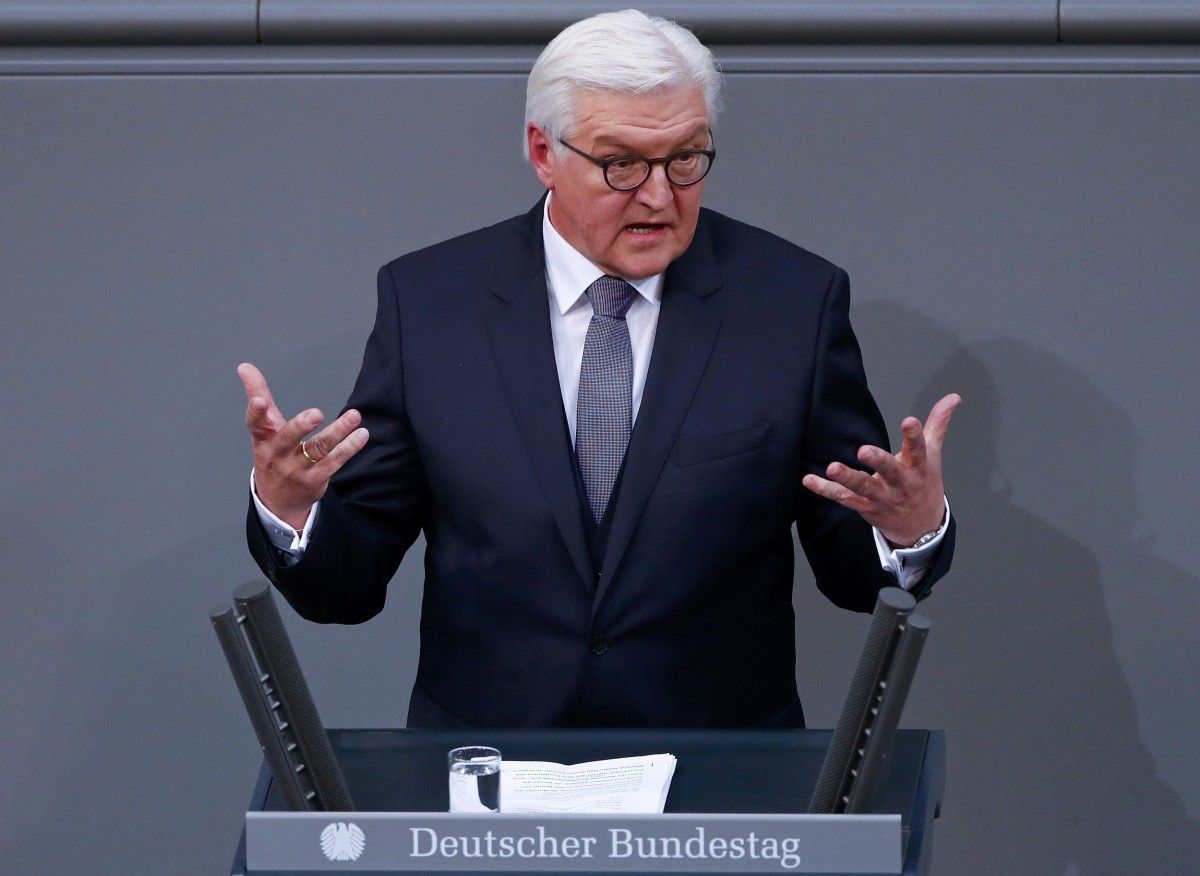 REUTERS
"A new order of international relations" is now being formed, while new relations are developing between Moscow and Washington, the course which is difficult to predict, Steinmeier told ZDF, according to DW.
Asked whether he intended, unlike his predecessor, Joachim Gauck, to visit Russia, Steinmeier only said that Germany should not give up on a dialogue "even with complicated partners." He also added that the interference in foreign policy is not among his tasks.
Whereas in the past, Germany's "complicated negotiating partners" were mostly in the East, now there are difficulties Transatlantic relations, according to Steinmeier.
Read alsoSteinmeier becomes German president (Photo)In particular, he expects difficult negotiations with the new U.S. president, Donald Trump.
Steinmeier also said that France will be the first destination for an official visit in office.
Read alsoMerkel promises Poroshenko not to allow any geopolitical deals behind Kyiv's back – mediaAs UNIAN reported earlier, the new president of Germany on Sunday, February 12, was elected a 61-year-old former Foreign Minister Frank-Walter Steinmeier. In the first round of voting, 931 delegates of the Federal Assembly voted for him in the first round of elections.