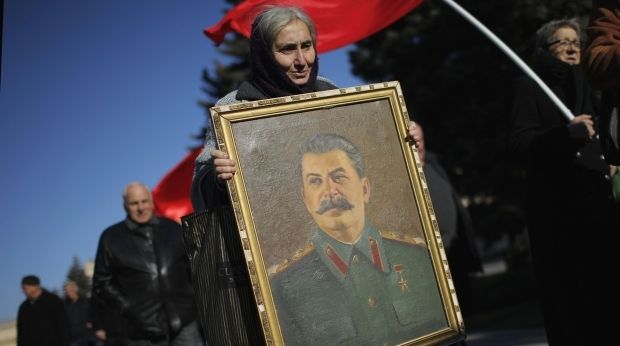 REUTERS
It is noted that 46% of respondents say they "worship", "respect" and "sympathize" Stalin, according to RBC.
At the same time, the Russians' attitude toward Leonid Brezhnev has improved over the past 11 years – from 39% to 47% of a positive attitude rate.
Vladimir Putin's approval ratings have boosted from 76% to 83%.
Read alsoRussia reacts to Trump's words on Crimea: Unrealizable as return of AlaskaLeaders the Russians dislike most are Mikhail Gorbachev, Boris Yeltsin, and Nikita Khrushchev.
As UNIAN reported earlier, the majority of Russians have a "bad" or "very bad" attitude toward Ukraine, at the same time failing to perceive it as a foreign country. At the same time, the majority of Russians do not believe that Belarus is a foreign land, either.