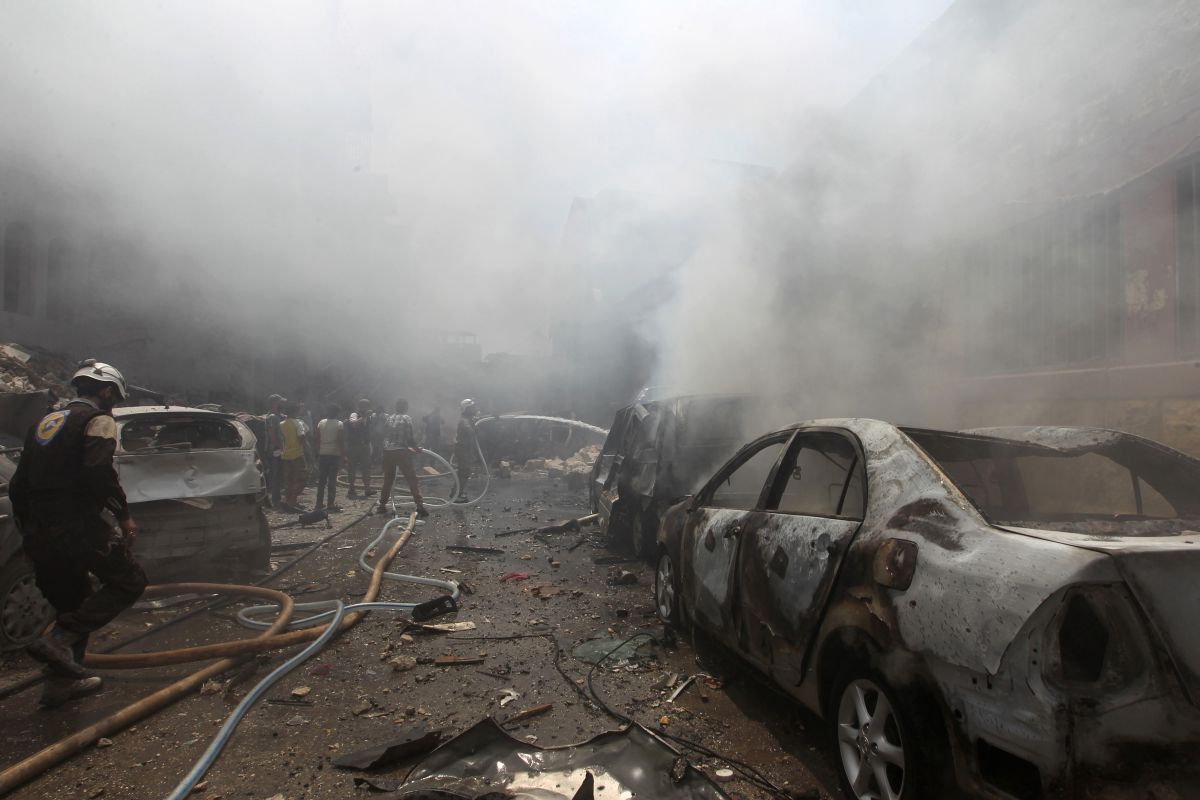 REUTERS
The vehicle was blown up as a vehicular column of the Syrian troops advised by the Russian servicemen was moving from the Tiyas military airbase towards Homs, the ministry said, TASS wrote.
Read alsoRussia orders over 20,000 medals for participants of Syria war"On February 16, 2017, four Russian servicemen were killed in the Syrian Arab Republic as their vehicle hit a remote-control bomb. The Syrian troops' vehicular column that included the vehicle with Russian military advisers was moving from the area of the Tiyas aerodrome towards the city of Homs," the ministry said in a statement.
Another two Russian military advisers were wounded in the blast. Russian army doctors are now trying to save their lives, the ministry said.