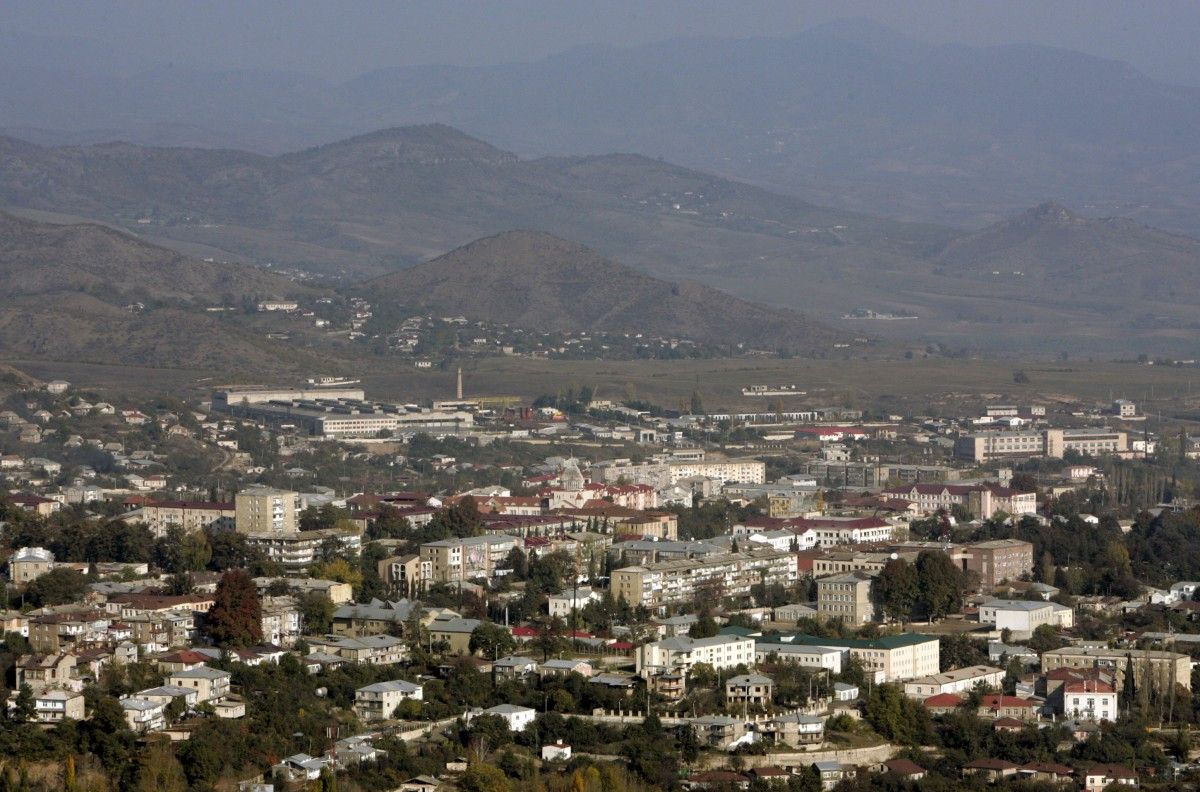 REUTERS
The region's name will change from the Nagorno-Karabakh Republic to the Republic of Artsakh, but the two names will be treated as synonymous, according to RFE/RL.
The separatists controlling Azerbaijan's rogue Nagorno-Karabakh region have strengthened their executive leader's powers in a referendum that international observers warned was illegal.
The separatist region's de facto Central Election Commission said on February 21 that 87.6% of voters supported changing its form of governance from semipresidential to fully presidential.
Nagorno-Karabakh will have no prime minister, and the de facto president will appoint government ministers.
Read alsoUkraine Foreign Minister slams Russia's veto abuse at UNSCIn turn, the Ukrainian Foreign Ministry said that the country did not recognize the "referendum," considering it illegitimate. It is noted that, "the referendum is a violation of the Azerbaijan Constitution and international law and has no legal effect."
"Ukraine's position on the Nagorno-Karabakh conflict remains unchanged, reiterating unconditional support of Azerbaijan's sovereignty and territorial integrity within its internationally recognized borders," MFA Ukraine said.
Read alsoUkraine reminds UN Security Council that Kyiv for three years in a row has been opposing Russian "hybrid war"Armenia-backed separatists seized control of mainly Armenian-populated Nagorno-Karabakh during a war in the early 1990s that killed some 30,000 people. Diplomatic efforts to settle the conflict have brought little progress.
Baku and a mediating group from the Organization for Security and Cooperation in Europe (OSCE), which consists of U.S., Russian, and French diplomats, have denounced the referendum as illegal.