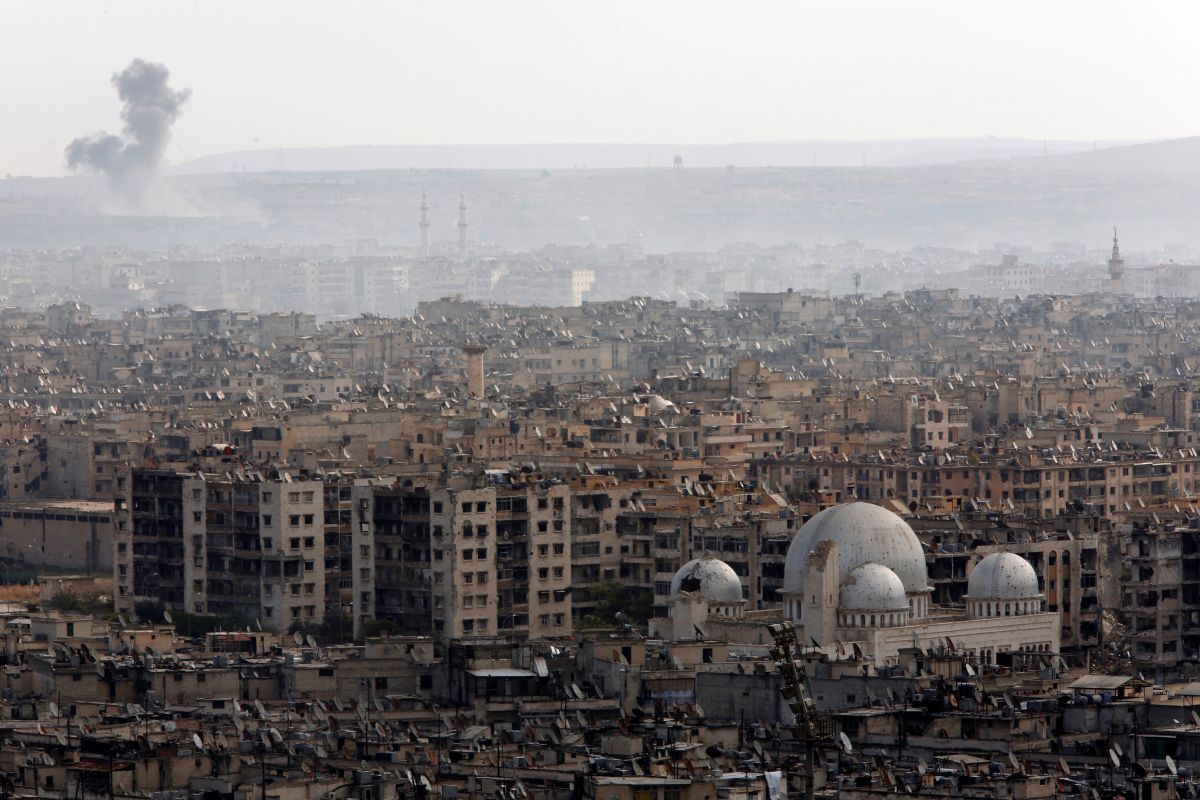 REUTERS
The incident happened in the province of Homs on February 16, Kommersant said with reference to several sources close to the Russian Defense Ministry.
Milyukhin is the first general to have been reported wounded in the war in Syria. Russia's Defense Ministry has officially acknowledged only the death of 27 Russian servicemen in its military campaign in Syria.
Read alsoReuters: Syrian army announces recapture of Palmyra from Islamic StateKommersant wrote Milyukhin had been in Syria for almost two months, being subordinate to the commander of the Russian troops, Colonel-General Andrey Kartapolov. On that day, Milyukhin, being accompanied by five Russian servicemen, was heading from Tiyas for Homs. They were in a GAZ Tigr (Tiger) armored car as part of a convoy.
"His mission was to assess the condition and level of preparedness of members of the Syrian army that was participating in clashes with radical Islamists. He was also to brief them on new instructions from the General Staff of the Russian Armed Forces. Yet, the Tigr was blown up with a powerful radio-controlled land mine planted by the militants near the road four km from Tiyas. The convoy also came under fire," Kommersant wrote.
According to the newspaper, four of the six people who were in the armored car were killed. Their names are not disclosed by the Russian Defense Ministry, but media learnt two of them: Senior Sergeant Vadim Magamurov and Marine Pavel Kozachenko were lethally wounded and buried on February 19 in Yekaterinburg and Penza, respectively.
Milyukhin lost both his legs and an eye in the explosion. He was immediately rushed to the Russian Khmeimim airbase in Syria where he spent a week while being treated by paramedics. Then he was evacuated to Moscow and placed in the Burdenko military hospital.
Doctors claim there is "no direct threat to his life" now, Kommersant wrote.
First media reports about Milyukhin appeared on March 3.