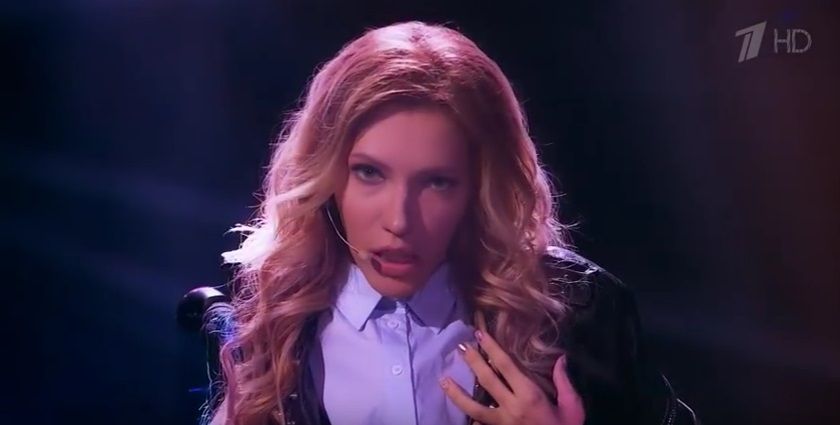 Screenshot
Julia Samoylova was selected to represent Russia internally. Yuri Aksyuta, Head of the Russian Delegation at Eurovision, said: "Julia is unlike any other singer, she is a charming young lady and a seasoned contestant," Eurovision.tv reports.
Julia was born April, 7 1989 in Ukhta, Russia. She is a singer, composer and music writer. She is also the winner of various music contests in Russia and abroad. In 2013 she was a finalist of The X Factor in Russia. The young singer also won Alla Pugacheva's Golden Star Award. In 2014 Julia performed the song Together at the Opening Ceremony of Winter Paralympics 2014 in Sochi.
Read alsoO.Torvald to represent Ukraine at Eurovision 2017 (video)Flame Is Burning was made a co-production with Leonid Gutkin, a Eurovision veteran who was in Russia's Eurovision team in 2013 with Dina Garipova and in 2015 with Polina Gagarina.
Last year, Russia finished third with You're The Only One, performed by Sergey Lazarev. 
Julia will compete in the second Semi-Final of the 2017 Eurovision Song Contest.