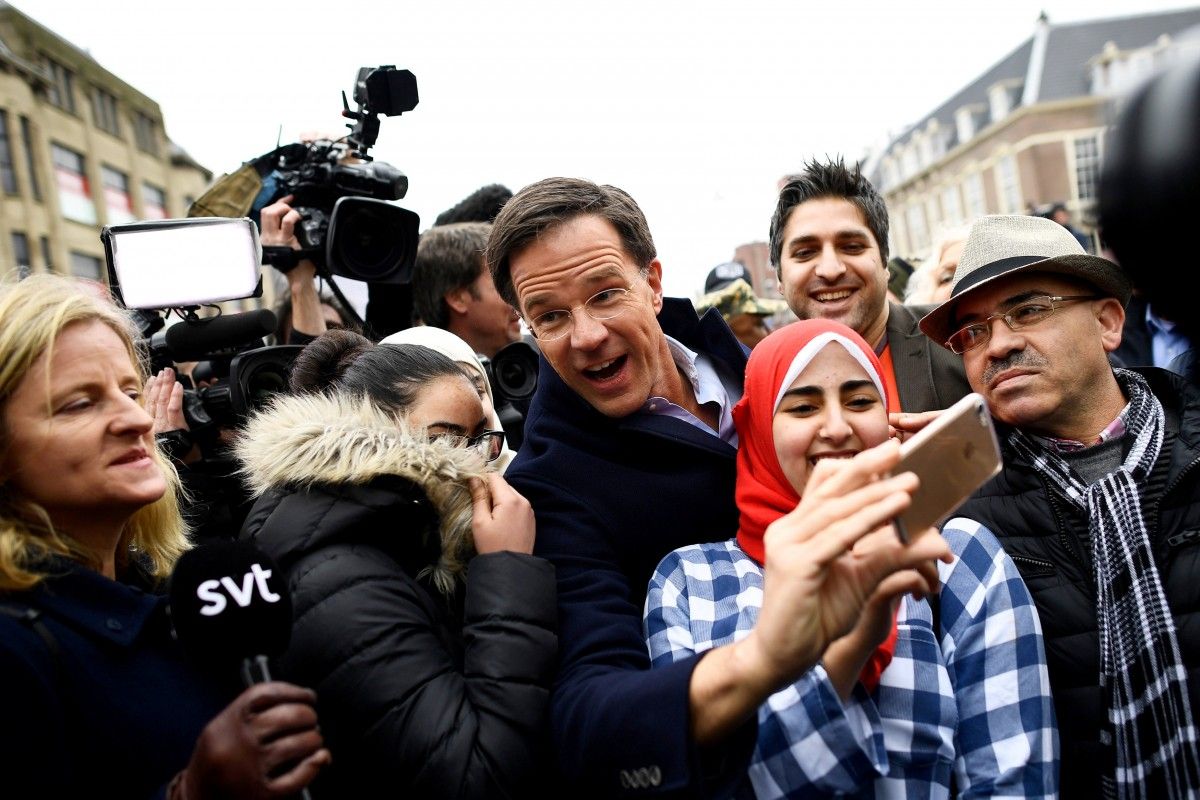 REUTERS
The center-right VVD party of Prime Minister Mark Rutte, 50, will vie with the PVV (Party for Freedom) of anti-Islam and anti-EU firebrand Geert Wilders, 53, to form the biggest party in parliament, Reuters reports.
Wilders, who has vowed to "de-Islamicise" the Netherlands, has virtually no chance of forming a government given that all the leading parties have ruled out working with him, but a PVV win would still send shockwave across Europe.
The vote is the first of three this year seen as a test of anti-establishment sentiment in the European Union and the bloc's chances of survival after the surprise victory of EU-skeptic Donald Trump in the United States and Britain's 2016 vote to exit the union.
Read alsoLower House of Dutch Parliament supports ratification of Ukraine-EU Association AgreementIn the Netherlands, opinion polls indicated a three percentage point lead for Rutte's party over Wilders', although these did not fully take into account a rupture of diplomatic relations with Ankara after the Dutch banned Turkish ministers from addressing rallies of overseas Turks.
Rutte, who is hoping Dutch economic recovery will win him backing, has been insistent on one thing - that he will neither accept the PVV as a coalition partner nor rely on Wilders to support a minority government, as was the case in 2010-2012.
Read alsoDutch PM vows support for immediate visa waivers for UkrainiansThe prime minister accuses Wilders of treachery for withdrawing support and creating a political crisis at a time of deep economic troubles.
"I will not work with such a party, Mr Wilders, not in a cabinet nor with you supporting from outside. Not, never, not," Rutte told Wilders in the only TV debate between the two, which was watched on Monday by 2.28 million viewers, the most for any election event.