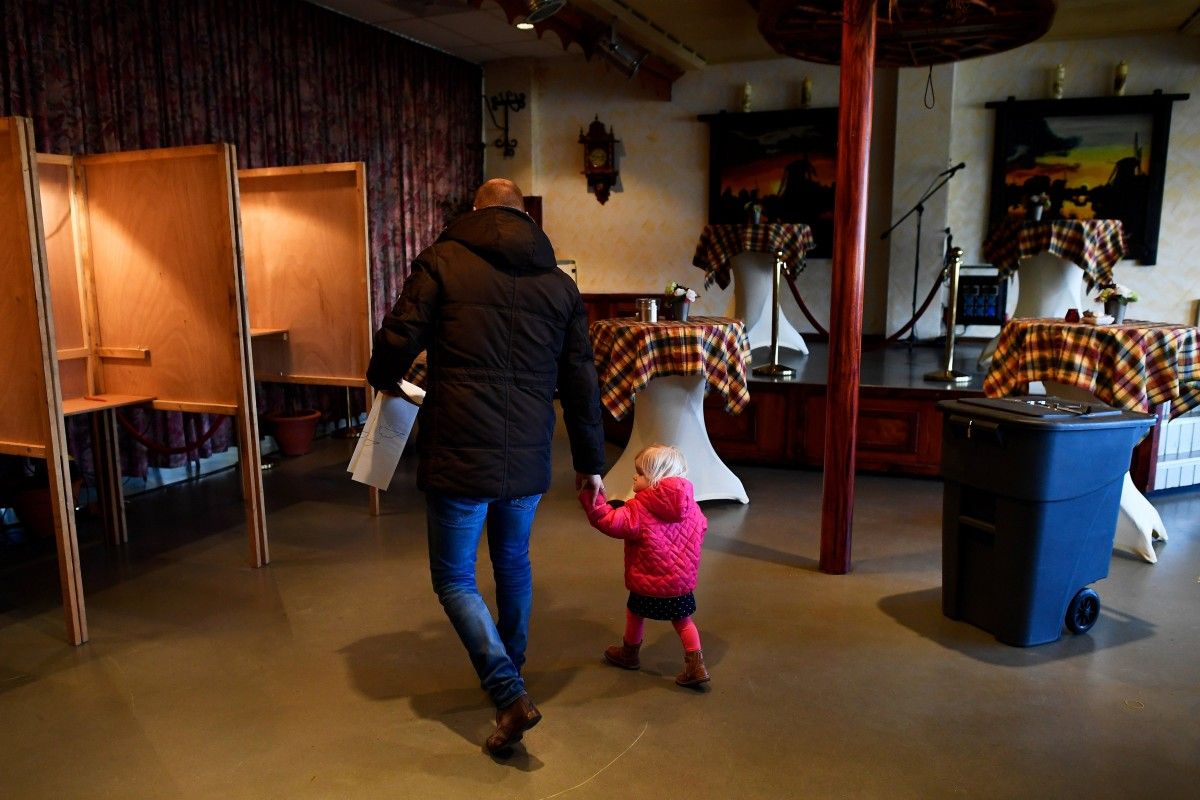 REUTERS
The official results of the election will be announced by the Election Commission on Tuesday next week.
According to preliminary data, Volks Partij voor vrijheid en democratie, VVDthe largest number of seats in parliament 31. previous elections, this political force lost 10 seats.
The right-wing party of Parti voor de vrijhei
Welcoming the election results, chief of the cabinet of German Chancellor Angela Merkel Peter Altmeier wrote on Twitter in the style of football fans: "The Netherlands, oh, the Netherlands, you are the champion!".
Read alsoDutch PM vows support for immediate visa waivers for UkrainiansThe leader of the Socialists of Germany, former president of the European Parliament Martin Schultz, welcoming the Netherlands, wrote that he felt "relief" when he learned that "Wilders did not win elections".
French Foreign Minister Jean-Marc also congratulated the Netherlands on "stopping the right-wing radicals".
Prime Minister of Scotland, Nicola St, who has already spoken out for holding a referendum on independence from the UK Brexit, commented on the election with only one word: "Good."
Read alsoLower House of Dutch Parliament supports ratification of Ukraine-EU Association AgreementPresident of the European Commission Jean-Claude Juncker
The Netherlands was the first country after Brexit , Trump's victory in the US and the rapid growth of populist radical parties against the background of the migration crisis. Therefore, the results of these elections were considered very important, given the upcoming presidential elections in France and parliamentary elections in Germany.
Also, according to preliminary results, the Christian Democratic Party (Cristen democratisch Appel) and the left-wing democrats (Democraten66) receive 19 seats.
16 seats left green. Other parties receive from to seats.
Read alsoTurkey rallies row: Germany and Netherlands harden stance - BBCNext, a coalition must be formed that will elect the government. Rutte has all chances to remain prime minister, although the process of forming a coalition already looks very complicated.
81% of voters voted in these elections. The turnout in the last elections, which took place in 2012, was 74.6%.
The lower house has 150 seats.