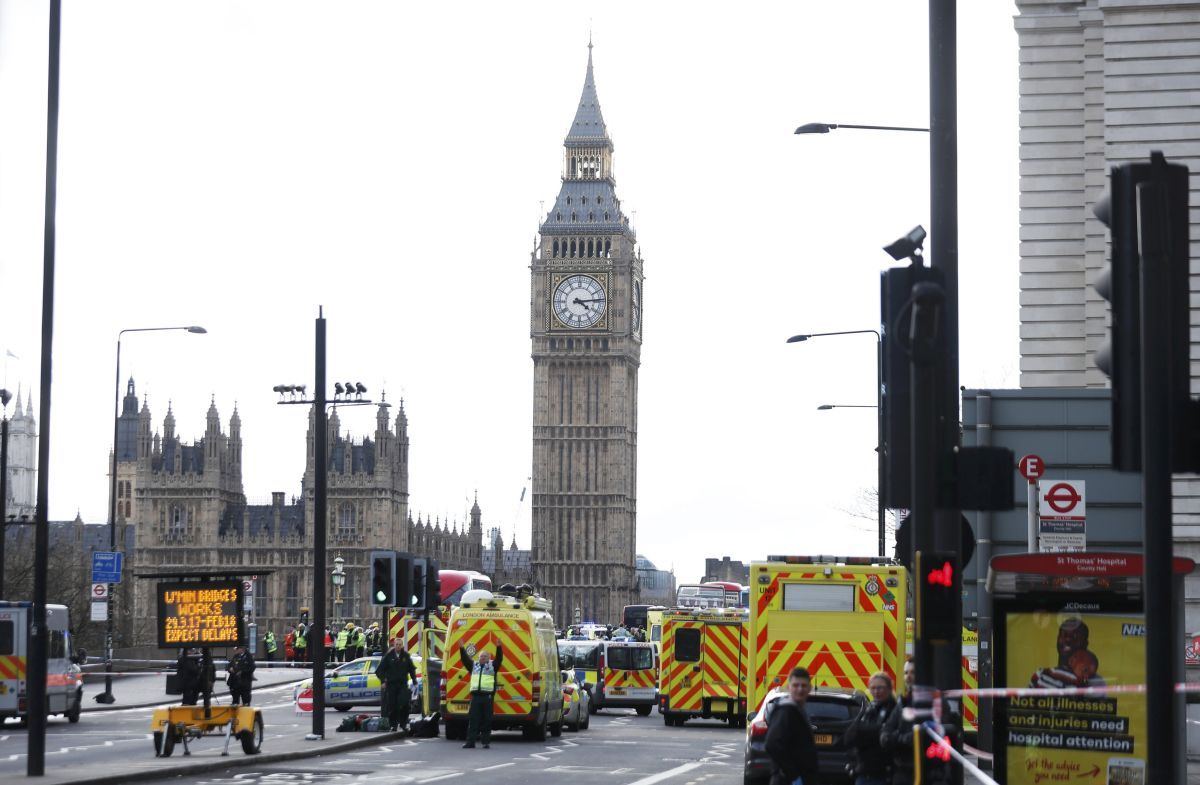 REUTERS
At 14:40 (GMT) the Metropolitan Police were called in an incident around Parliament Square in central London, BBC reported.
Reports made to the police included a person in the river, a car hitting pedestrians and a man armed with a knife.
Witnesses saw a car drive across Westminster Bridge and hit a number of pedestrians walking on the pavement.
The car then crashed into railings outside the Houses of Parliament.
Read alsoLondon Police treating incident outside parliament "terrorist" act (photo, video)A junior doctor said one woman died at St Thomas' Hospital after the incident on the bridge, and a number of other people had suffered "catastrophic" injuries.
The London Ambulance Service said it had treated at least 10 people from the incident.
Shortly after the incident on the bridge, a police officer was stabbed in the grounds of the Houses of Parliament. The attacker was then shot.
The BBC has been told that an MP gave mouth-to-mouth resuscitation for 15 minutes "but sadly the officer died".
Parliament has been suspended for the rest of the day and politicians, journalists and visitors to the buildings were locked in for around two hours.
The Houses of Parliament were in lockdown.
Read alsoShooting outside Houses of Parliament in London, casualties reported (photo, video)Commander BJ Harrington of the Metropolitan Police said earlier there had been a number of casualties, including police officers, but did not confirm numbers.
The senior national co-ordinator at the Met has declared the events as terrorist incidents.
Reuters reported on four people killed and at least 20 injured.
​