REUTERS
At Moscow's Pushkin Square, riot policemen resorted to mass arrests of participants of a massive rally against corruption in the highest echelons of the Russian government, according to an UNIAN correspondent reporting from the scene.
Some 500 protesters were detained, according to an updated information by TASS citing their sources at the law enforcement bodies.
Read alsoDozens detained at anti-corruption rallies across Russian cities Protesters demand resignation of Russian President Vladimir Putin and Prime Minister Dmitry Medvedev.
The OMON riot police forces are reported to be rather aggressive against rally participants.
As UNIAN reported earlier, a wave of anti-corruption rallies was scheduled to be held across Russian cities March 26. In most cases, local authorities did not authorize the rallies under various pretexts.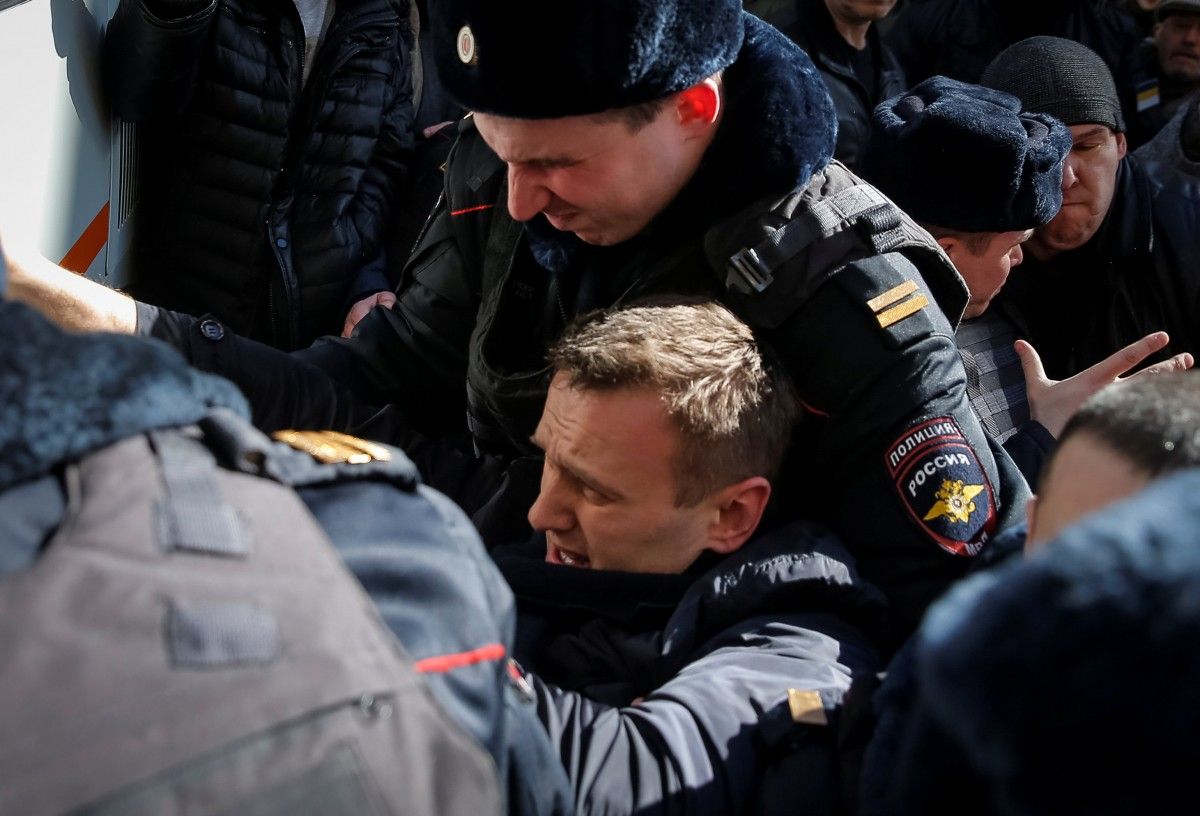 REUTERS
Russian opposition leader Alexei Navalny stands beyond the anti-corruption rallies, following his organization's revealing report on posh property of Russian Prime Minister Dmitry Medvedev.
Police detained Navalny at a Moscow rally earlier today.