German driver flies his VW Skoda into church roof in accident
11:14, 27 January 2009
World
His car missed a curve and took off, flying 40 yards
A German motorist became airborne last night after his car missed a curve and took off, flying 40 yards through the air and coming to a rest in the local church roof, according to Bloomberg.
The unidentified 23 year-old man drove his vehicle "at high speed" into the curve in the town of Limbach-Oberfrohna in Saxony before flattening a fence and taking to the air from an embankment, police said today. The car wedged itself in the roof around 20 feet above ground level. A police patrol witnessed the accident that occurred around 11 p.m.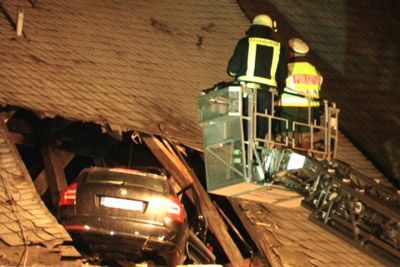 The officers "must have thought they were looking at a movie," district police from the nearby city of Chemnitz said in a statement today. "The embankment worked like a ski jump."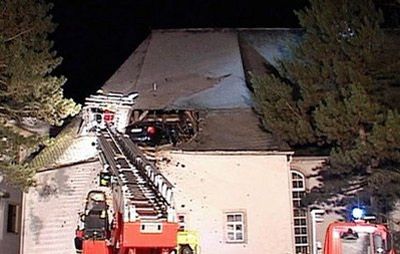 The badly injured driver was freed from his car in the roof by firefighters, who also removed his Skoda Octavia, built by Volkswagen AG's Czech division. Damage to the vehicle is estimated at 10,000 euros ($13,000) and church members still have to figure out the cost of repairing their spire, police said.
If you see a spelling error on our site, select it and press Ctrl+Enter