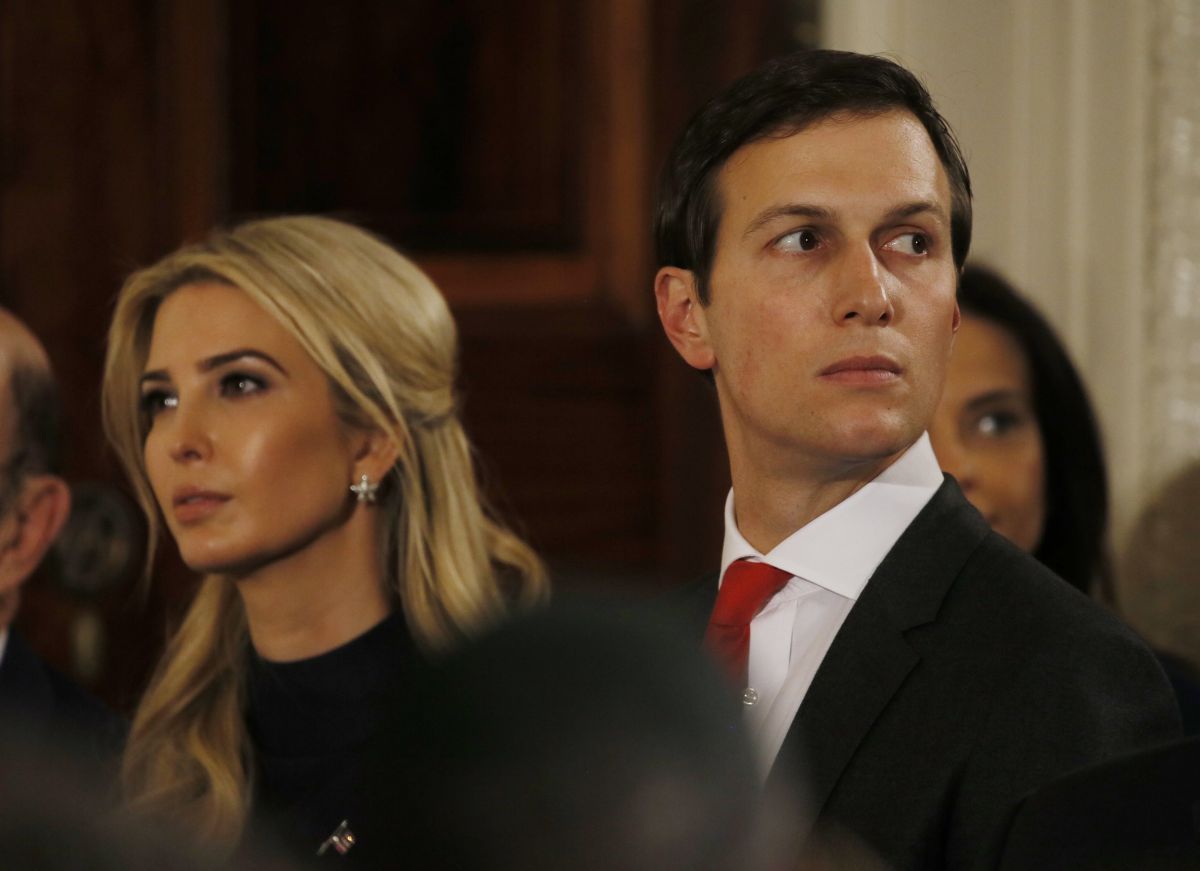 REUTERS
A U.S. Senate committee investigating suspected Russian interference in the election wants to interview Trump associates, including Kushner, 36, who is married to Trump's daughter Ivanka Trump and has agreed to testify, according to Reuters.
Kushner previously acknowledged meeting the Russian ambassador to Washington last December and only on Monday did it emerge that executives of Russian state development bank Vnesheconombank (VEB) had talks with Kushner during a bank roadshow last year.
Read alsoManafort falsified invoice to Belize company to legitimize Yanukovych's $750,000 payment to himself – Ukrainian MPU.S. officials said that after meeting with Russian Ambassador Sergei Kislyak at Trump Tower last December, a meeting also attended by Donald Trump's former national security adviser Mike Flynn, Kushner met later in December with Sergei Gorkov, chairman of Vnesheconombank.
Gorkov was appointed head of VEB in early 2016 by Russian President Vladimir Putin. He graduated from the Federal Security Service, or FSB, Russia's internal security agency. He was awarded the Medal of the Order of Merit for Services to the Fatherland, according to the bank's website.
Read alsoRussia paid ex White House adviser Flynn $67,000, documents show - RFE/RLAccording to two congressional staffers, some Senate investigators want to question Kushner and Flynn about whether they discussed with Gorkov or other Russian officials or financial executives the possibility of investing in 666 Fifth Avenue in New York or other Kushner Co or Trump properties if the new administration lifted the sanctions.
On Monday, White House spokesman Sean Spicer told reporters that Kushner was willing to testify to the Senate Intelligence Committee but no date had yet been scheduled.
Read alsoTrump-Russia claims: Nunes says no evidence of collusion - BBCVEB, aside from being under sanctions, has been grappling with bad debt after financing politically expedient projects such as construction for the Sochi Winter Olympics.
It received 150 billion rubles ($2.6 billion) in support from the Russian budget in 2016, when its senior management was sacked and replaced by a team of executives from Russia's biggest lender Sberbank.