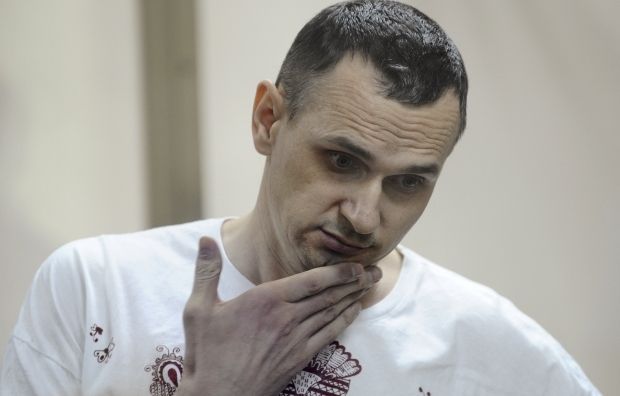 REUTERS
Sentsov, a filmmaker, has been an outspoken critic of Russia's intervention in Ukraine. He joins a distinguished list of other imperiled honorees, including Khadija Ismayilova, an Azerbaijani journalist arrested after producing a series of investigative scoops about government corruption, and Ilham Tohti, an imprisoned Chinese economist and scholar of Uighur issues, WP reports.
Thirty-seven of the 40 Freedom to Write Award winners have been released from prison within 18 months of their award), the publication notes.
Read alsoRussia refuses to extradite political prisoners Sentsov, Kolchenko to Ukraine"He's been forced to sacrifice this promising career in film because of his decision to speak out," said Suzanne Nossel, executive director of PEN America. "It's just a very vivid illustration of the intolerance of dissent by Putin's government."
Sentsov was arrested in 2014 and charged with planning a terrorist attack in Crimea after the territory was annexed by Russia. Russian officials accused Sentsov of setting fire to the offices of a political party in Crimea and of trying to blow up a Lenin statue.
Despite the filmmaker's denial of all charges, after a quick trial (described by Amnesty International as "redolent of Stalinist-era show trials"), he was sentenced to 20 years in prison.
Read alsoPACE passes Ukraine-proposed resolution demanding that Russia release political prisonersExperts say the harsh trial was meant to send a message that dissent in Crimea will not be tolerated. At least 10 other Ukrainians are serving sentences for similar offences.
Sentsov is currently serving his sentence in a Siberian penal colony.