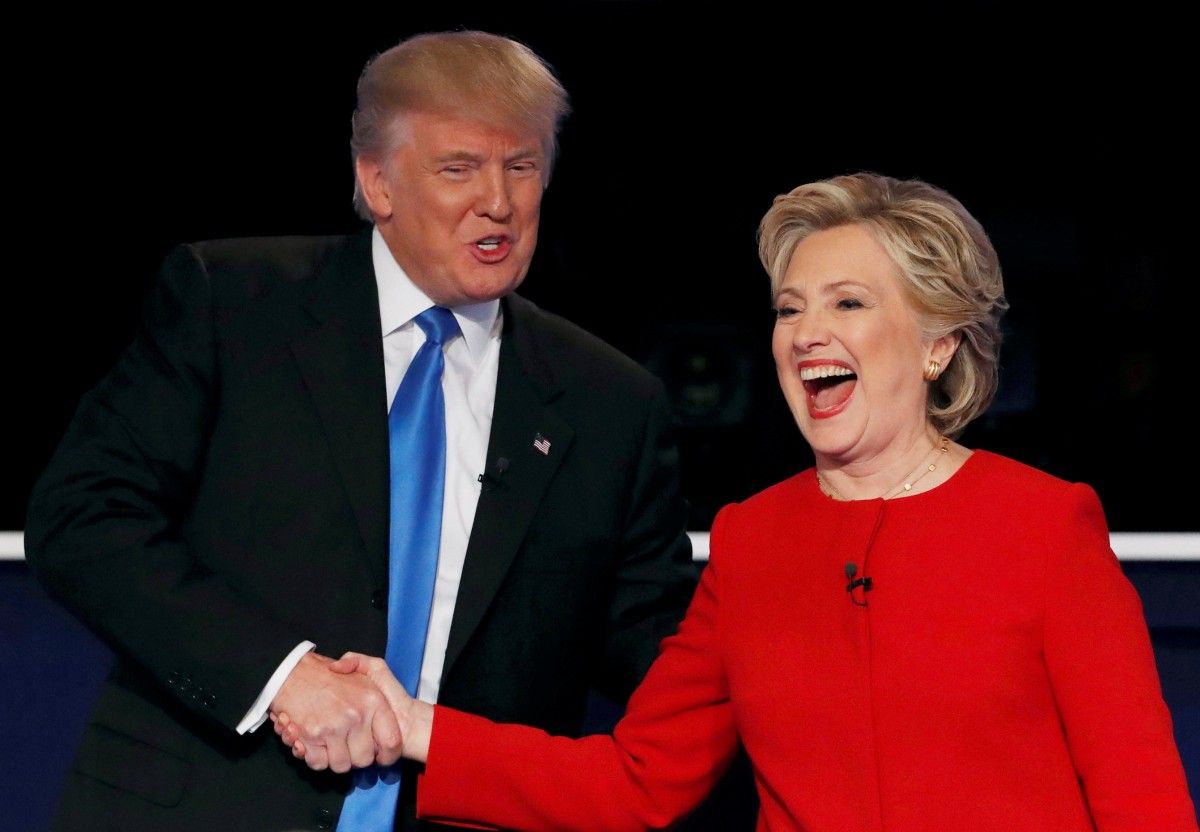 REUTERS
On Tuesday night, for instance, Trump complained that the "fake news" media has been focused on the multiple investigations into his campaign's possible connections to Russia, rather than Hillary Clinton's supposed ties, a recent obsession of Fox News' Sean Hannity, Yahoo News wrote.
"I want to focus on the real scandal that is rarely covered by this alt-left propaganda, destroy-Trump media," Hannity said at the top of his show on Tuesday. "And it does involve the Clintons."
Hannity then told viewers about a 2015 New York Times report on undisclosed donations to the Clinton Foundation made by the chairman of a Canadian mining company, Uranium One, between 2009 and 2013. At that time, the company was in the process of selling its assets — including U.S. uranium mines — to a Russian energy company in a deal that required approval by the U.S. State Department, which was then run by Hillary Clinton. A spokesman for Clinton's campaign said that the Uranium One sale "went through the usual process" and that Clinton was not involved in the State Department's sign-off on that particular deal.
"You're thinking, 'That sounds weird,' right?" Hannity said. "If you have not heard this before, you are probably watching the mainstream media."
The mainstream media, though, did cover the revelations, which were detailed in Peter Schweizer's book "Clinton Cash: The Untold Story of How and Why Foreign Governments and Businesses Helped Make Bill and Hillary Rich." The Times, the Wall Street Journal, Politico and Yahoo News all reported on it.
Read alsoPutin spox confirms Russia's envoy met with Trump aides during campaign - mediaCoverage of allegations of misconduct by Clinton and her campaign dropped off sharply, however, after she lost the election. Correspondingly, the media took much greater interest in the Trump-Russia story after he became president of the United States.
On Monday, as questions began to mount over House intelligence committee Chairman Devin Nunes' surprise visit to the White House grounds, Trump tried to deflect attention by tweeting about the Clintons and former Clinton campaign chairman John Podesta.
Read alsoTrump-Russia claims: Nunes says no evidence of collusion - BBC"Why isn't the House Intelligence Committee looking into the Bill & Hillary deal that allowed big Uranium to go to Russia, Russian speech money to Bill, the Hillary Russian "reset," praise of Russia by Hillary, or Podesta Russian Company," the president tweeted. "Trump Russia story is a hoax. #MAGA!"
On Tuesday morning, Trump directed his 27.2 million Twitter followers to watch "Fox & Friends" for a segment on "Podesta and Russia."
Those who did saw an interview with Schweizer, who told host Steve Doocy that in 2011, Podesta joined the board of a Massachusetts-based technology company that attracted a multimillion-dollar investment from a Russian investment firm.
In October, the Trump campaign highlighted Podesta's ties after his hacked emails were published by WikiLeaks.
But the Trump team's allegations about Podesta were found to be misleading by McClatchy's D.C. bureau: "The Trump campaign wrongly claimed that Podesta failed to declare stock holdings of that company when he joined the White House in 2014. And on Sunday, former Republican House Speaker Newt Gingrich wrongly told ABC's 'This Week' that Podesta 'was on a Russian company advisory board that was apparently funded by [Russian President Vladimir] Putin.' Podesta never sat on a Russian company advisory board."
If Trump is, indeed, itching to spar with his former Democratic rival, he may be in luck, Yahoo News Senior Editor Dylan Stableford wrote.
On Tuesday night, Clinton took jabs at Trump in her first major speech since the election, criticizing the new administration's treatment of women, its skepticism of climate change and its controversial executive orders on immigration.
"These are bad policies that will hurt people and take our country in the wrong direction," Clinton said. "It's the kinds of things you think about when you take long walks in the woods."