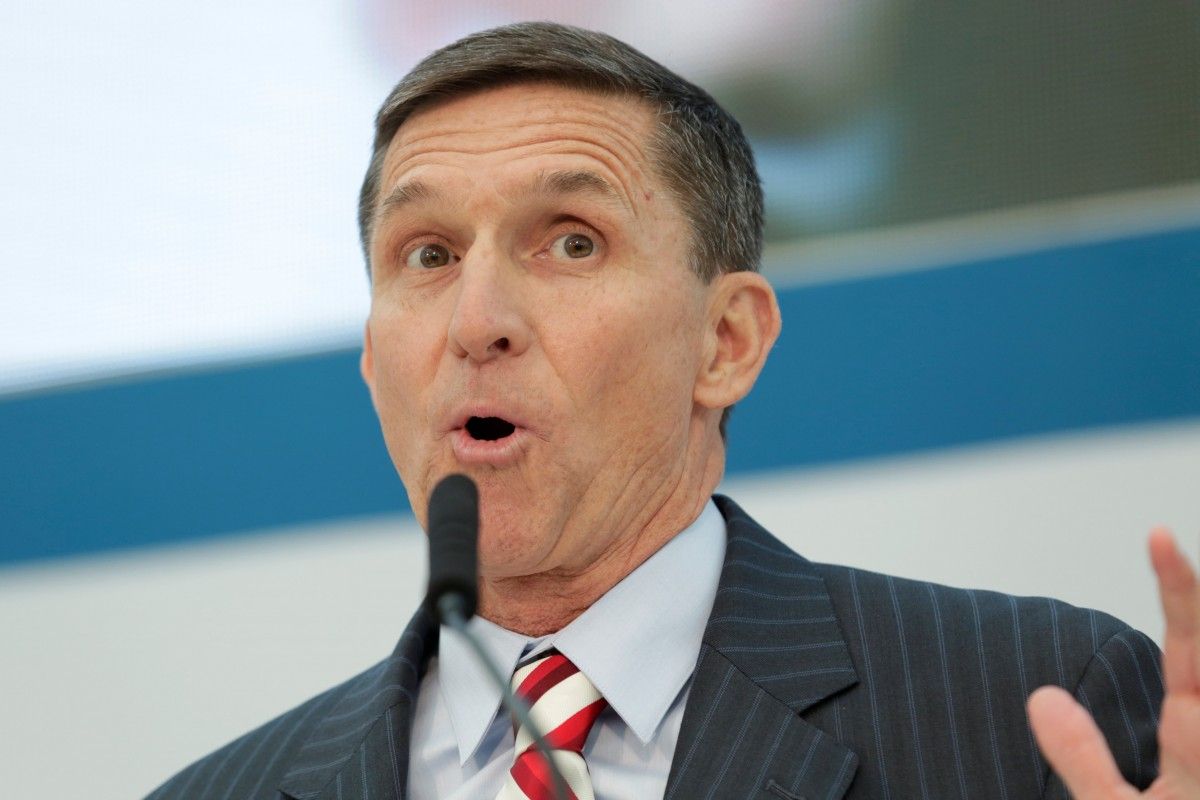 REUTERS
"Flynn later noted the payments on an amended form he signed Friday that listed among his sources of income the Russian government-backed television network RT, a U.S. air cargo company affiliated with the Volga-Dnepr Group and the U.S. subsidiary of Russian cybersecurity firm Kaspersky Lab," The Washington Post wrote on Saturday, April 1.
The White House released both sets of the forms Saturday, April 1, as part of a broad release of documents detailing the financial holdings of top administration officials.
"A person familiar with his filing said Flynn's initial form was a draft that would have gone through the usual process of review and revision in consultation with the White House Counsel's Office and the Office of Government Ethics. However, that process was suspended when Flynn resigned. In recent days, White House officials asked him to finish the process and advised Flynn that he needed to itemize each organization that paid to have him as a speaker, the person said," The Washington Post wrote.
Read alsoSenate intel panel declines Flynn immunity offer in Russiagate "at this time"Flynn first acknowledged in a July interview with Yahoo that he had been paid for the December 2015 RT event in Moscow, where the retired Army lieutenant general sat with Russian President Vladimir Putin during a celebration for the network. He later confirmed to The Washington Post that the network provided his payment.
The U.S. government has said that RT, which receives Kremlin funding, is part of an array of propaganda outlets that help popularize a pro-Russian perspective through the media.
Read alsoRussia paid ex White House adviser Flynn $67,000, documents show - RFE/RLAccording to The Washington Post, it was not until earlier this month that Rep. Elijah E. Cummings (D-Md.), the top Democrat on the House Oversight and Government Reform Committee, disclosed new documents showing that Flynn had also been paid in 2015 for speeches in Washington by Volga-Dnepr Airlines and Kaspersky Government Security Solutions.
Flynn resigned 24 days after his appointment following reports leaked from the White House that he had misled Vice President Mike Pence about his conversations, telling him that he had discussed only trivial issues with Russian Ambassador Sergey Kislyak.
While the White House had acknowledged that Flynn spoke with Kislyak before Trump's inauguration, Pence said on CBS's "Face the Nation" on January 15 that Flynn didn't discuss the Obama administration's sanctions, which include those imposed after Russia's annexation of Ukraine's Crimean peninsula and for Russia's alleged hacking of Democratic Party officials during the 2016 presidential campaign, Bloomberg reported in the middle of February 2017.