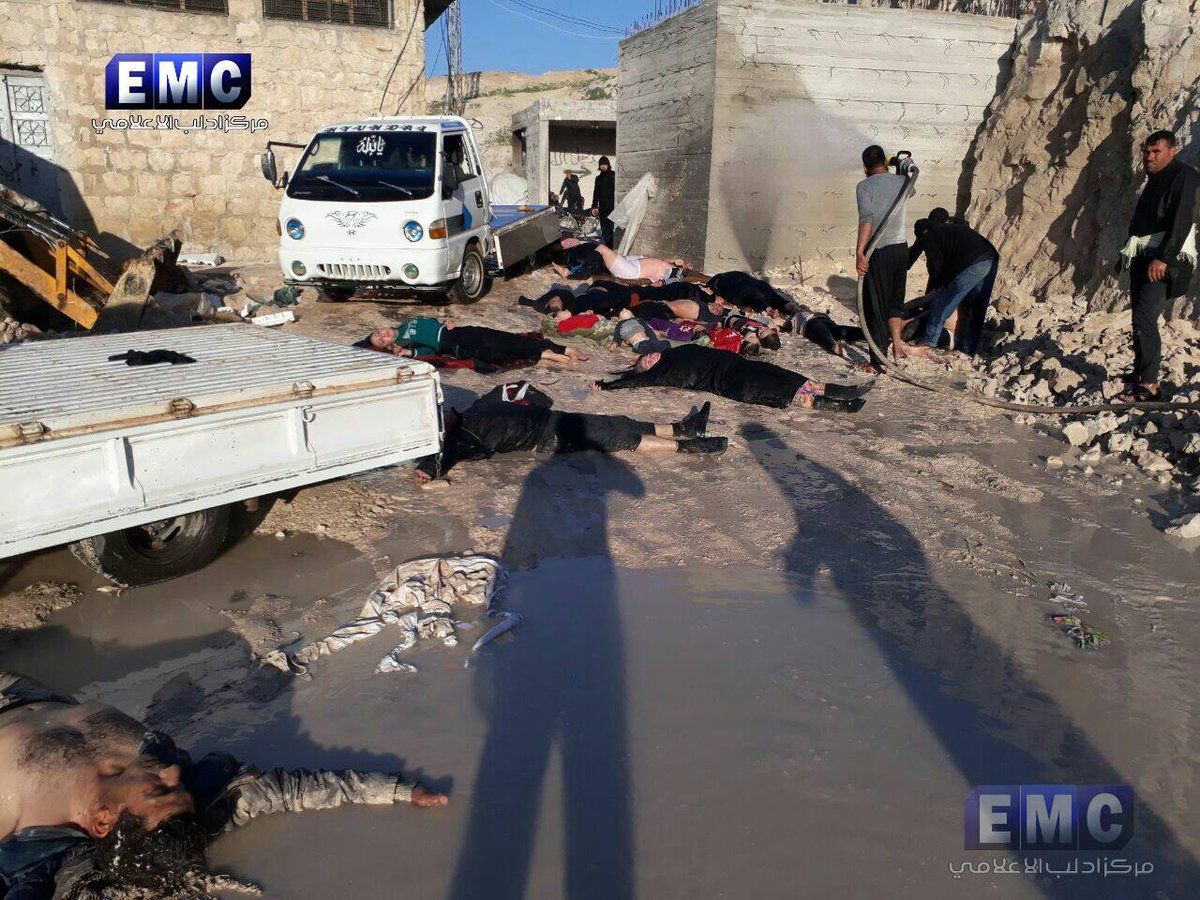 The Syrian army could not immediately be reached for comment. Damascus has repeatedly denied using chemical weapons, Reuters wrote.
The attack caused many people to choke or faint, and some had foam coming out of their mouths, the Syrian Observatory for Human Rights said, citing medical sources who described it as a sign of a gas attack.
Read alsoRussia underplayed losses in recapture of Syria's Palmyra – media
The air strikes also wounded more than 60 people in the town of Khan Sheikhoun in rebel-held Idlib, the Observatory said.
Activists in northern Syria circulated pictures on social media showing a reported victim with foam around his mouth, and rescue workers hosing down almost naked children squirming on the floor.
A Syrian military source said last week allegations that government forces were using chemical weapons were "devoid of truth".
Pro-opposition Orient News television said the attack on Tuesday killed 50 people and injured more than 150.