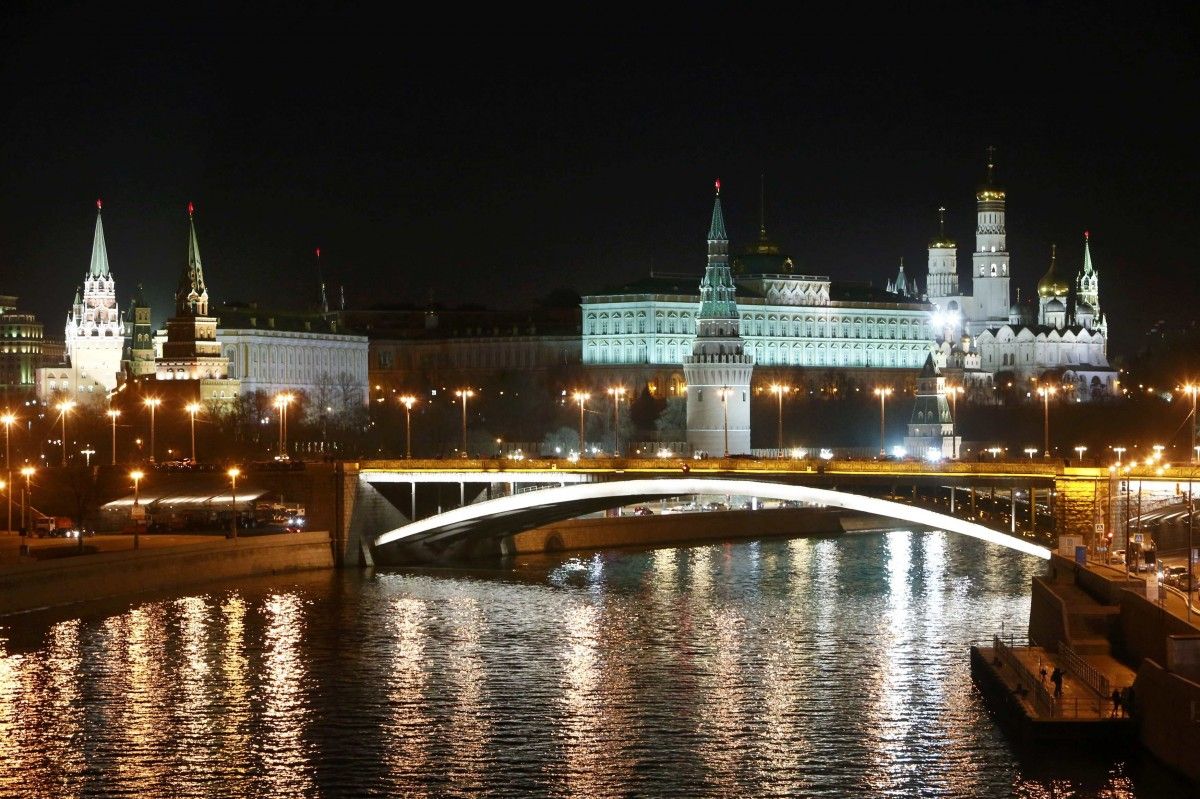 REUTERS
In truth, both outlets are brothers, Re:Baltica claims.
As part of Re:Baltica's ongoing investigation into propaganda sites, especially those with a pro-Kremlin slant, reporters found documents that link Baltnews to the Russian-state multimedia conglomerate Rossiya Segodnya. This fact is obscured by a chain of owners, seemingly designed to make it appear as though Baltnews arose from local organizations.
Read alsoLessons of "patriotism": Donbas militants experiment with children's minds in occupied areasBaltnews, which describes itself as an "informative analytical news portal," has teams in the three Baltic countries: Estonia, Latvia and Lithuania. The news portals publish local news in Russian and also reprint news from Russia; they display little to no advertising.
Re:Baltica / Lote Lārmane
The link to Russia was first noticed by the Estonian security service (KAPO), but it was not elaborated. In its 2014 annual report, the security service said one of the key forces behind Baltnews is Vladimir Lepekhin, a Russian resident and the director of the Eurasian Economic Community Institute. Lepekhin "actively participated in the Russian operations on increasing influence in neighboring countries and he visited Estonia in spring 2014," said the report.
Read alsoKremlin puppet organization in Chernivtsi promoting separatism busted by security officialsThe site contains reprints of news items from Inosmi, a RIA Novosti and Rossiya Segodnya site dedicated to translating Western journalism into Russian. And in truth, Baltnews headlines are more moderate than those of the openly pro-Kremlin local news media.
The devil, however, is in the details.
In January 2017, Baltnews published an op-ed piece titled NATO to the Baltic states: You don't want to fight the Russians? We'll force you to. The piece echoes a familiar mantra of  Russian foreign policy: it is better for the Baltic states to be friendly to Russia because the West does not care about them.
Read alsoPoroshenko: Kremlin aims at splitting Europe, watering down its valuesIt was written by Galina Sapozhnikova, a colorful character who officially is a journalist at Russia's newspaper, Komsomolskaya Pravda.
Sapozhnikova isn't the only openly pro-Russian author at Baltnews. Baltnews.lv, the Latvian news portal, regularly publishes articles written by the Latvian National Bolshevik Vladimir Linderman, a radical, who has founded many organizations to promote his ideas.
Another regular is Andrei Solopenko. In 2015, Solopenko was refused an accreditation at the European Union Eastern Partnership summit in Riga, which he hoped to attend as a representative of the magazine Baltiysky Mir, funded by the Russian Foreign Ministry to target Russian-speaking compatriots outside of Russia.
Solopenko, along with  Estonia's Russian activist Maksim Reva, participated as "independent observers" in the internationally unrecognized referendum in Crimea in 2014. The two of them, together with Baltiysky Mir editor-in-chief Dmitry Kondrashov, founded a Moscow-based NGO called International Foundation Helsinki Plus.
According to data from similarweb.com, Baltnews' audience is rather small. In the last six months, the Latvian site's audience is about one-thirtieth the size of that for Latvia's  largest Russian news portal, rus.delfi.lv. However, Baltnews's goals may be to flood the internet with Russia-friendly content which then continues spreading outwards like a spider web.